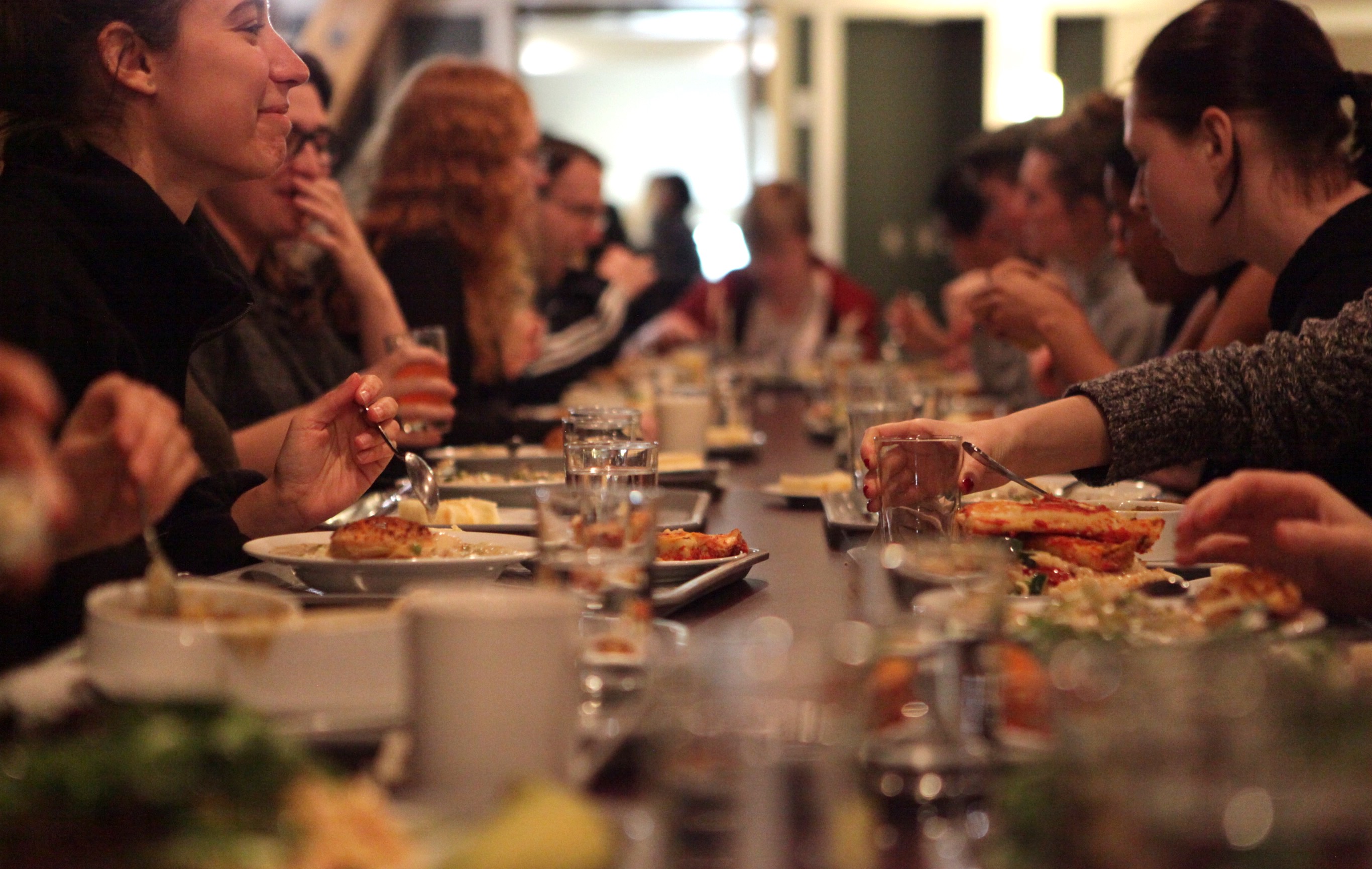 Meal Plan
A major part of College life revolves around dinner in the Great Hall. This is how residents meet each other and stay connected. It's also how they get to know other members of the College, Visiting Scholars, guests from elsewhere in the University, and members of the public, who are also invited to purchase dinner tickets.
You'll find that the Great Hall at dinnertime is just as lively an academic, interdisciplinary discussion space as the Coach House, and that ideas and conversation tend to flow between the locations. Many theses and dissertations have been born, reworked, and refined over dinner at the College!
The meal plan is compulsory for residents, who automatically become members of the Green College Dining Society (GCDS). Residents dine together at five dinners and five breakfasts each week. A Common Kitchen is available for meal preparation outside of meal plan times.
Breakfast
Breakfast is served from 7:30 to 9:30 a.m., Monday through Friday
You can choose from a hot dish, to a variety of cereals, bread to toast and spreads, baked goods, hard-boiled eggs, fresh fruit, juice, coffee, tea and dairy and non-dairy milk
Dinner
Dinner is served from 6:15 to 7:30 p.m., Sunday through Thursday
Dinner includes a salad bar, bread/rolls, a main entrée (with vegetarian and non-vegetarian options), dessert or fruit, and beverages
• Alcohol is available for purchase (See GCDS Policies for further guidelines).
The College has limited capacity to meet special dietary requirements. If you have any requirements, please contact gc.membership@ubc.ca before you apply for resident membership of the College.
For more on meal plan fees, click here.