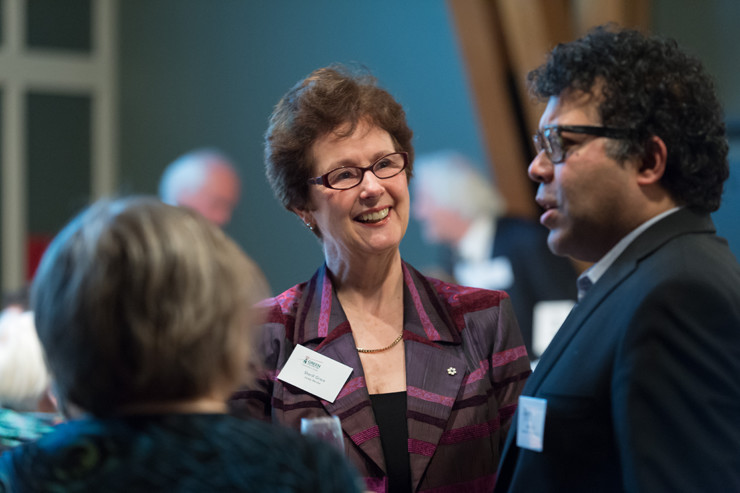 When Resident Members and Faculty Members leave the College they become Green College Society Members, joining an esteemed and dynamic network of over 1,000 former residents and associated faculty around the world.
Society Members have many opportunities to return to the College, whether through a reunion or current social and academic events.
The purpose of the Society is to foster continuing relationships with the College by enabling past residents and others to remain involved in the community, even from a distance, and to provide a network of contacts around the world for all those closely associated with Green College, including current residents.
Stay in Touch
Keep up with the College through our social media accounts:
Lost contact and want to be in the loop? Connect with us over email: gc.membership@ubc.ca