Green College regularly hosts extended residencies for Canadian, Indigenous and international activists, architects, artists, composers, journalists, scholars, writers and others.
Current Residencies
Inaugural Meredith and Peter Quartermain Poet in Residence |
18th Writer in Residence at Green College: Margaret Christakos


Margaret Christakos is attached to this earth. Born and raised in Sudbury, Canada of settler ancestry, she is a widely published poet, fiction writer, image-maker and innovative poetry mentor engaged since the late 1980s in an experimental lyric feminist poetics of relationality, direct and indirect address, social media and embodiment, voice and touch, constraint and improvisation, order and disorder, memory, and public listening.

An award-winning author, Christakos has published eleven collections of poetry including the recent Dear Birch, (Palimpsest, 2021) and charger (Talonbooks, 2020), a multimodal memoir Her Paraphernalia: On Motherlines, Sex/Blood/Loss & Selfies (Book*hug, 2016) and the novel Charisma (Pedlar, 2000). Previous poetry collections include Multitudes (2013), Welling (2010), What Stirs (2008), Sooner (2005) and Excessive Love Prostheses (2002). Chapbooks include Adult Video (Nomados, 2006) and Social Medea Vs. Virtual Medusa (Gap Riot, 2017). Space Between Her Lips: The Poetry of Margaret Christakos was published by the Laurier Poetry Series in 2017.

A Chalmers Arts Fellow, her work has been acclaimed with nominations for the Trillium Book Award and the Pat Lowther Memorial Award, and received the ReLit, ARC Magazine's Critic's Desk, and the Bliss Carman Award. Christakos holds a B.F.A. in Visual Arts and an M.A. in Education. She has worked as an editor, production coordinator, event designer and instructor in creative writing for more than 20 years at numerous Canadian universities. She serves as associate faculty with the M.F.A. creative writing program at University of Guelph-Humber, and was the creator and facilitator of the unique Influency: A Toronto Poetry Salon (2006–2012). She has offered mentorship to many emerging writers in many contexts, and has served as Writer in Residence at the University of Windsor, Western University, London Public Library, University of Alberta and as a Distinguished Visitor at University College, University of Toronto. In winter/spring 2021-2022, she is Poet in Residence at Green College, UBC. She has three adult children and lives in Toronto. Find her at margaretchristakos.com.
Upcoming Residencies
Inaugural John Grace Memorial Filmmaker in Residence at Green College: Jan Haaken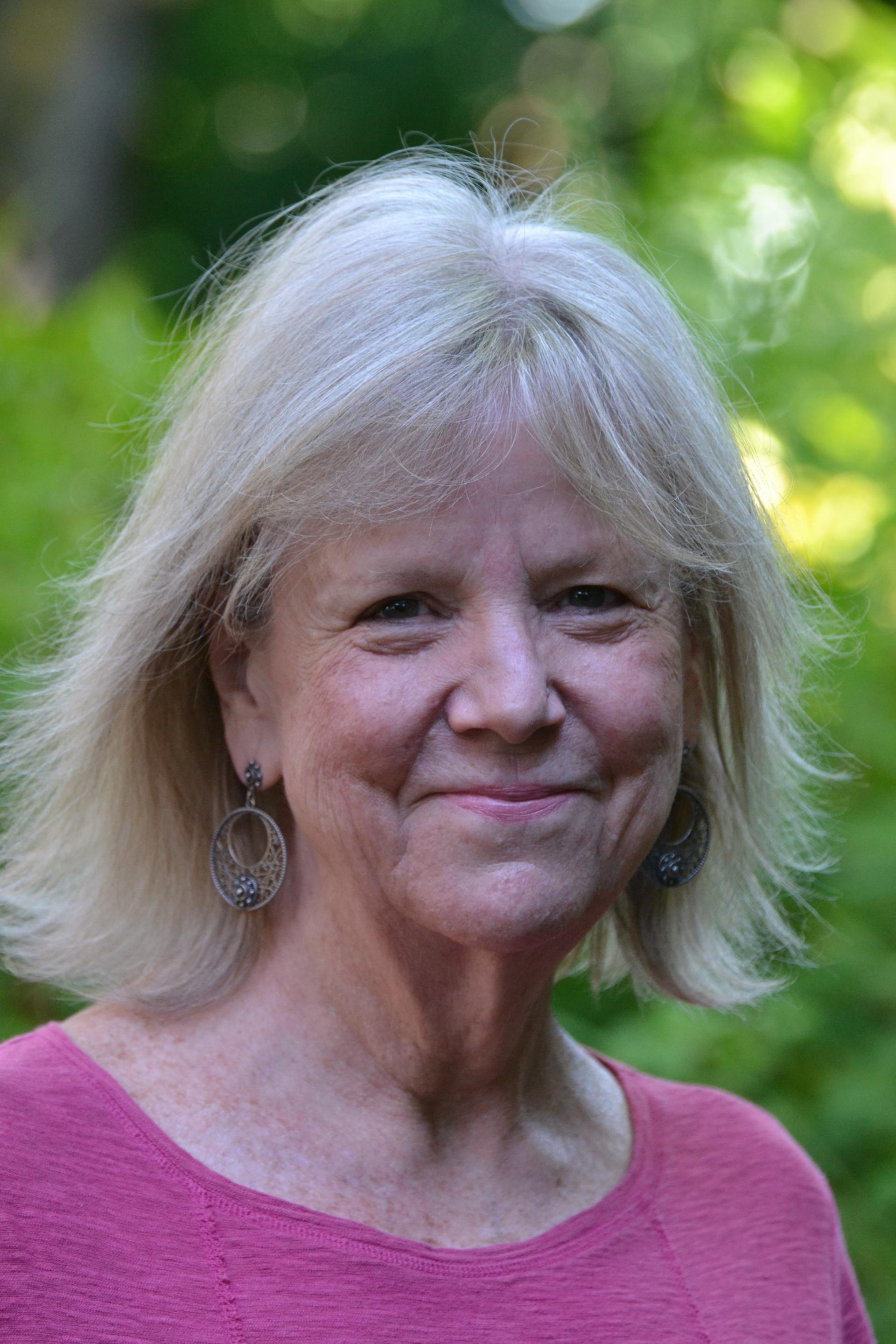 Janice (Jan) Haaken is professor emeritus of psychology at Portland State University, a clinical psychologist, and an award-winning documentary filmmaker. She received audience awards at major film festivals in 2019 for her previous documentary, Our Bodies Our Doctors. Her recent project—NECESSITY Part I: Oil, Water & Climate Resistance and NECESSITY Part II: Rails, Rivers & the Thin Green line—was selected by the Doc Society NYC as part of the 2019 Inaugural Climate Story Lab where Haaken and co-director Samantha Praus joined the lab as fellows. Haaken also taught visual methods in the social sciences and screened a number of her films as a Fulbright Scholar at University College Cork in Ireland in Winter term 2020.

Prior to NECESSITY, Haaken directed six feature films, including Our Bodies Our Doctors (2019), Milk Men: The Life and Times of Dairy Farmers (2016), Mind Zone: Therapists Behind the Front Lines (2014), Guilty Except for Insanity (2008), Queens of Heart: Community Therapists in Drag (2006) and Diamonds, Guns and Rice (2005). Her films focus on social problems that stir public controversy and on stressful jobs performed in liminal spaces and on the social margins. From refugee camps, war zones, psychiatric hospitals and abortion clinics to dairy farms, drag bars and hip-hop clubs, Haaken's documentaries focus on people working in various border zones and their insights on the world around them. For information on her films, go to www.jhaaken.com.

Haaken has published extensively in the areas of psychoanalysis and feminism, the history of psychiatric diagnosis, the psychology of storytelling, group responses to violence, the dynamics of social change, and documentary methods. Her books include Psychiatry, Politics and PTSD: Breaking Down (2021), Hard Knocks: Domestic Violence and the Psychology of Storytelling (2010) and Pillar of Salt: Gender, Memory and the Perils of Looking Back (2000).
Writers in Residence
The role of Writer in Residence at Green College was inaugurated in 1999 by Lyn Cody. Since its inception, the College has hosted several talented writers for a one term stay.
Past Writers in Residence:
The Supreme Court Justice in Residence
The Supreme Court Justice in Residence program was inaugurated in the 2000-2001 academic year. A Justice visits the College for one week, offers talks and participates in College events and activities.
The Liu Institute Visiting Fellow in Residence at Green College
The Liu Institute for Global Issues and Green College hosts an influential scholar, activist, artist, leader, or practitioner to locate at the Institute for a 4-month period (from September to December or January to April) and to participate in the intellectual and social life of a graduate residential college with a mandate for interdisciplinary studies. The position aims to facilitate problem-based interdisciplinary research on global issues. For more details on the program, please visit the Liu Institute website.
Invitations to all Green College Invited Residencies are subject to a formal application process. For more information, please contact gc.programs@ubc.ca.