Green College regularly hosts extended residencies for Canadian, Indigenous and international activists, architects, artists, composers, journalists, scholars, writers and others. Invitations to all Green College Invited Residencies are subject to a formal application process. For more information, please contact gc.programs@ubc.ca.
Current Residencies
John Grace Memorial Animator in Residence at Green College: Sara Barackzay
Sara Barackzay has spent much of her short life fighting to overcome the many obstacles faced by an Afghan girl. "Afghan women try so hard—maybe even harder than others—to reach their goals. It's one of the messages I want to communicate through my art," Sara said in a 2021 interview with The Guardian. "I always had big dreams but fighting for them was never easy. Afghan women continue to face many limitations, and gaining my own freedom is possibly the biggest challenge I've faced—it's a struggle that continues. I am still finding my way."
Born in 1999 under the savage rule of the Taliban, a severe illness left Sara deaf before the age of two. Too young to have mastered speech, she was imprisoned by a profound silence. War raged in the surrounding hills, and while Sara didn't hear the gunfire and bombs, she felt the ground shake and saw the fear in her parents' eyes. At five, Sara began following her older sister to a secret school where the village girls were taught to read and write. But Sara couldn't speak, and she knew she was different. She loved books and read the pictures in the same way she read the world around her, through the visual images of animals, insects, plants and people. She drew on her dolls, on pieces of wood, on stones. She spoke to the world with her art. That year, with patience and kindness, her father taught her how to also speak with words. In less than a year, she was talking, and at eight, Sara received hearing aids. At ten, she became a professional at painting and drawing, and started to teaching art to other girls in her village.
Completing high school at fifteen, Sara received a full scholarship to study physics in Turkey. A passionate artist since she had first held a pencil, Sara switched her studies to animation, and graduated with honors. While in university in Turkey, Sara created online and face-to-face animation courses for Afghan girls, returning to Herat each summer to teach. Despite threats from the Taliban and others, Sara established the Afghan Girls Animation Team during this time. In 2020 then-president Ashraf Ghani proposed that she move to Kabul to create a School of Animation. In early 2021, Sara fled to Iran after the Taliban threatened to kill her family if she continued to make art and teach girls. With the help of a dedicated group of supporters, Sara reached Canada in September 2021, and she is currently the John Grace Memorial Animator in Residence at Green College.
Sara's art has been exhibited around the world including in Afghanistan, Germany, Turkey, India, Australia, Canada and the US. She has illustrated children's books for UNICEF and private publishers, and her designs have been featured on Afghan clothing. She taught physics and art at the Afghan Turk Girls' School in Herat and was a mentor for the Afghan Girls' Robotics Team. Sara has been interviewed by The Guardian, El Pais, and the Khaleej Times, and her art and story have appeared in over twenty international periodicals.
---
Upcoming Residencies
John Grace Memorial Filmmaker in Residence at Green College: Janice Haaken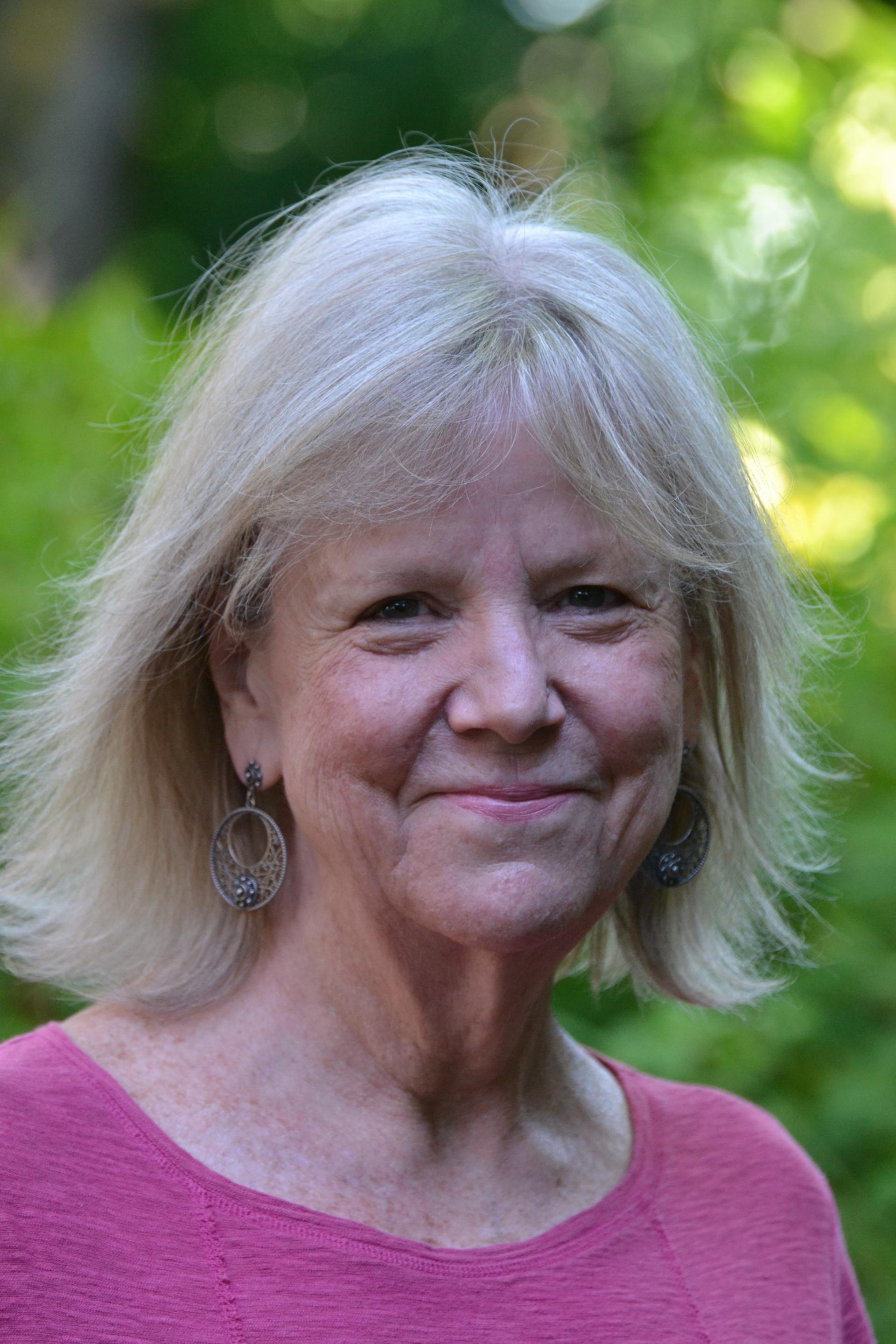 Janice (Jan) Haaken is Professor Emerita of Psychology at Portland State University, a clinical psychologist, and an award-winning documentary filmmaker. She received audience awards at major film festivals in 2019 for her previous documentary, Our Bodies Our Doctors. Her recent project—NECESSITY Part I: Oil, Water & Climate Resistance and NECESSITY Part II: Climate Justice & The Thin Green Line—was selected by the Doc Society NYC as part of the 2019 Inaugural Climate Story Lab where Janice and co-director Samantha Praus joined the lab as fellows. Janice also taught visual methods in the social sciences and screened a number of her films as a Fulbright Scholar at University College Cork in Ireland in Winter term 2020.

Prior to NECESSITY, Janice directed six feature films, including Our Bodies Our Doctors (2019), Milk Men: The Life and Times of Dairy Farmers (2016), Mind Zone: Therapists Behind the Front Lines (2014), Guilty Except for Insanity (2008), Queens of Heart: Community Therapists in Drag (2006) and Diamonds, Guns and Rice (2005). Her films focus on social problems that stir public controversy and on stressful jobs performed in liminal spaces and on the social margins. From refugee camps, war zones, psychiatric hospitals and abortion clinics to dairy farms, drag bars and hip-hop clubs, her documentaries focus on people working in various border zones and their insights on the world around them. For information on her films, go to www.jhaaken.com.

Janice has published extensively in the areas of psychoanalysis and feminism, the history of psychiatric diagnosis, the psychology of storytelling, group responses to violence, the dynamics of social change, and documentary methods. Her books include Psychiatry, Politics and PTSD: Breaking Down (2021), Hard Knocks: Domestic Violence and the Psychology of Storytelling (2010) and Pillar of Salt: Gender, Memory and the Perils of Looking Back (2000).
Janice Haaken will be residing on site at Green College in October, 2022.
---
Current Residency Programs
John Grace Memorial Visitors in Residence
Thanks to a gift from Patricia Merivale, professor emeritus of English at UBC, made in memory of John Grace (1943-2021), who as Dean of Graduate Studies oversaw the foundation of Green College, the College is in a position to support visiting scholars, writers, artists, musicians, journalists, social activists and other kinds of practitioner who take up residence at the College, sharing fully in the intellectual and social life of the community, for a period of at least four consecutive weeks. Such visitors are known by the title of "John Grace Memorial [role] in Residence." The program was inaugurated in 2021-22 by Sara Barackzay as the John Grace Memorial Animator in Residence.
Meredith and Peter Quartermain Poet in Residence
Following the donors' wishes, this fund is used to support poets and others with an interest in poetry who are appointed as Writers in Residence at Green College. Preference is given to appointees from underrepresented communities, such as but not limited to persons who identify as women, people of colour, Indigenous or LGBTQ+. It is intended that, over time, appointees will come from a wide range of backgrounds. The role of Quartermain Poet in Residence at the College was inaugurated in 2021-22 by Margaret Christakos.
Writers in Residence
The role of Writer in Residence at Green College was inaugurated in 1999 by Lynn Coady. Since its inception, the College has hosted several talented writers for a one term stay.
Past Writers in Residence:
---
Past Residency Programs
The Supreme Court Justice in Residence
The Supreme Court Justice in Residence program was inaugurated in the 2000-2001 academic year. Under this program, a Supreme Court Justice would visit the College for one week, offering talks and participating in College events and activities.
The Liu Institute Visiting Fellow in Residence at Green College
The Liu Institute for Global Issues and Green College hosted an influential scholar, activist, artist, leader or practitioner to locate at the Institute for a four-month period (from September to December or January to April), in order to participate in the intellectual and social life of a graduate residential college with a mandate for interdisciplinary studies. The position aimed at facilitating problem-based interdisciplinary research on global issues.
Past Liu Institute Visiting Fellows in Residence include:
| | |
| --- | --- |
| 2010-2011 | Wynet Smith, Coordinator and Natural Resources Expert, United Nations Security Council of Experts on Liberia (Security Council Resolution 1903 [2009] |
| 2011-2012 | May Haddad, social activist and physician |
| 2012-2013 | Mojtaba Mahdavi, Political Science and Middle East Studies, University of Alberta |
| 2013-2014 | Chris Dolan, Director of the Refugee Law Project, Makerere University |
| 2014-2015 | John Krige, Kranzberg Professor of History, Technology and Society, Georgia Institute of Technology |