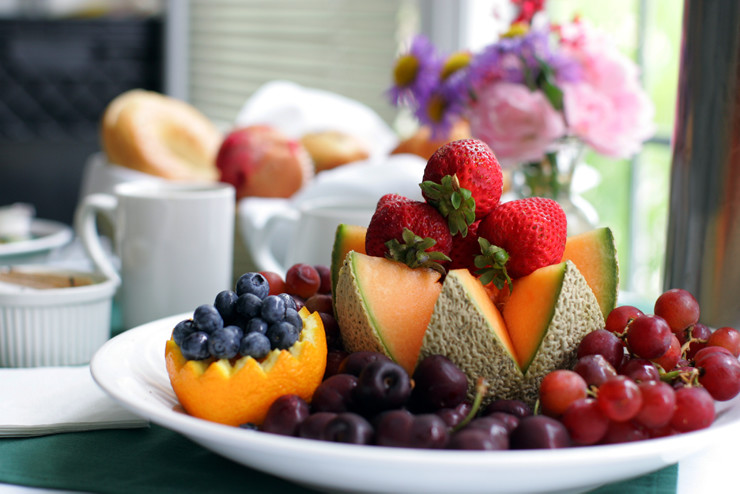 Venue bookings for events, meetings or seminars at Green College are catered by the Green College Dining Society. Whether your occasion calls for a departmental luncheon, day-long faculty retreat, elegant retirement reception, or a six-course dinner for 150, you'll find the College's intimate collegiate setting the perfect solution.
Green College has a range of private, fully licensed dining environments available to book for catered events (see Book Your Event). The Green College Dining Society can cater a full range of menus, from continental breakfasts and coffee breaks to lunches, dinners and receptions.
The Dining Society's talented chef and staff have an impressive repertoire of menus for you to choose from, and can create a menu tailored to your event. They also pride themselves on partnering with local suppliers to provide the kitchen with quality produce. Catering by the Dining Society offers a reputation of quality service, competitive rates and an exceptional dining experience.
To request a catering quote for your event at Green College, or for more information, contact gc.hospitality@ubc.ca. Note that information on this website regarding catering and event venue bookings at Green College are applicable to internal UBC bookings only.