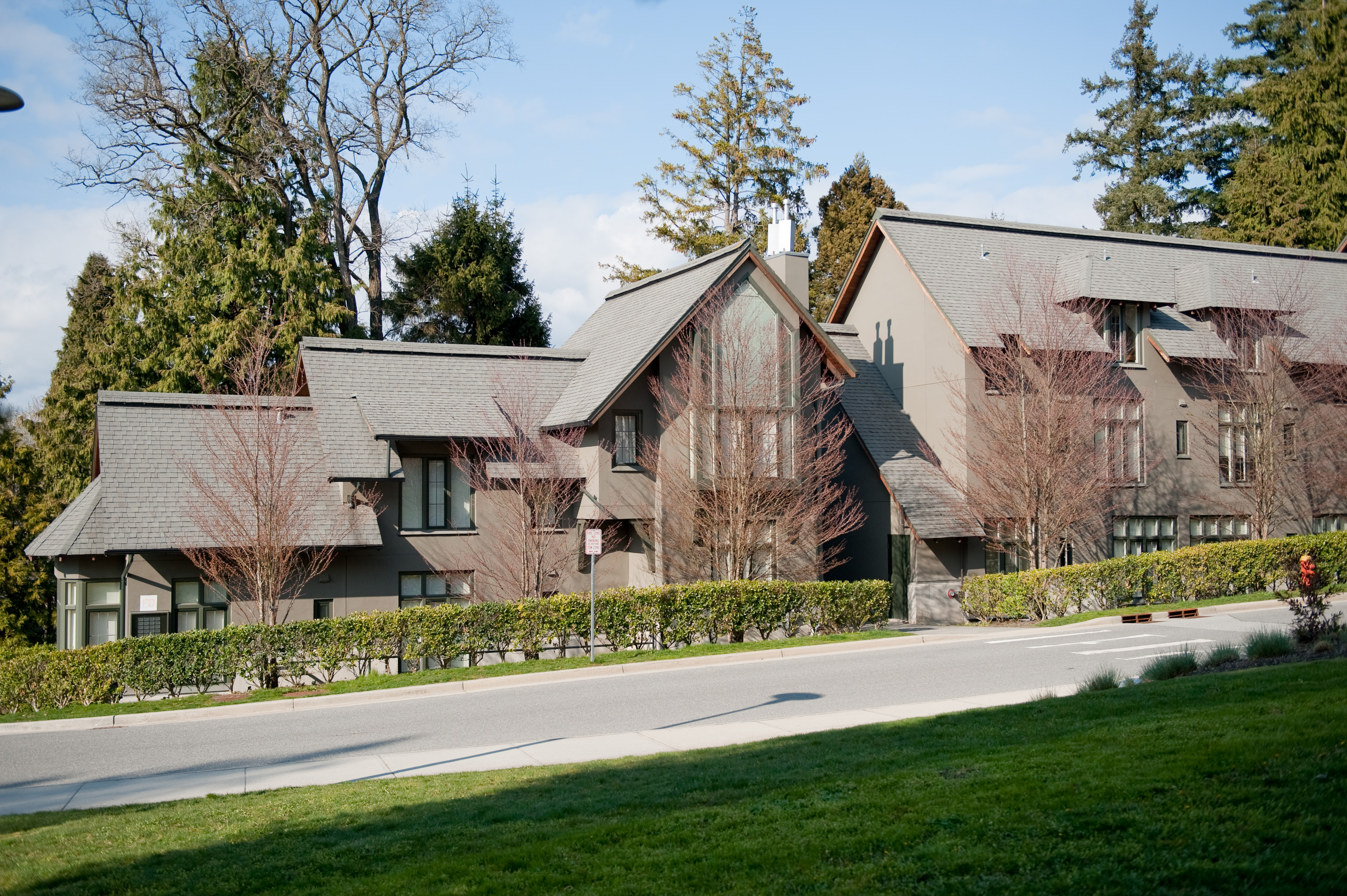 Congratulations and welcome to Green College!
Once you have accepted an offer of resident membership at the College you will receive emails from both the College Office and the resident-led Welcome Committee with some helpful first tips.
After you accept the offer, we will:
Add you to the College's resident email list "gc-residents", connecting you to the member community before you arrive;
Sign you up to receive the "Weekly Bulletin" e-newsletter for residents, and a weekly events e-newsletter to keep you informed of what is happening at the College.
Just before you arrive, you will find out about your room assignment at the College.
---
Moving In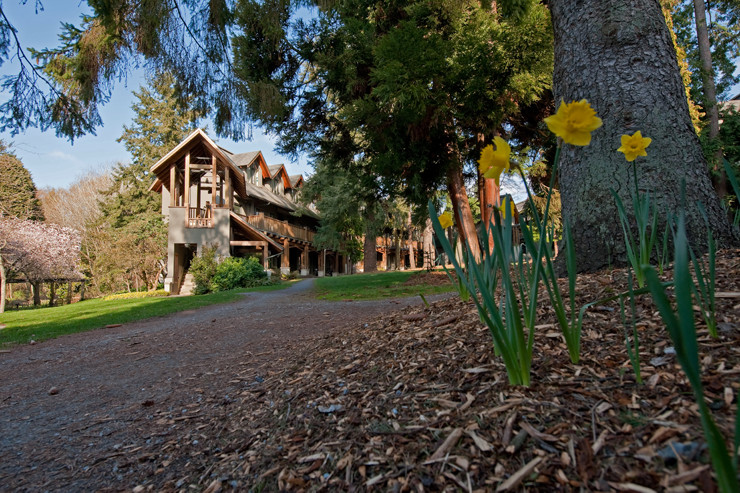 Once you arrive, you'll need some time to settle in to your new living area, your department and the UBC campus. Here's a checklist to help you get started.
For a list of questions and answers to help you understand your role in helping prevent the spread of illness on UBC campuses and learning sites, please see UBC's guidance on health and vaccines.
Check-in at the College Office
As there is paperwork to be completed, check-in time for all incoming residents is during normal office hours, which are Monday to Friday 9:00 a.m. to 3:00 p.m. (excluding statutory holidays).
You can also pay your first month's rent and meal plan at the same time.
Fill out a room condition report
Meet your fellow residents
The best way to meet other residents is at meal times. Join the food line-up, sit at a table with other people, and introduce yourself to get to know your new neighbours.
Set up your room
Personalize your room! Take a look at What to Bring for a list of what's included in your room.
Get to know your department
Meet your grad secretary, your supervisor, and others in your new department.
Find out what keys you'll need, offices you have access to, and if you have a TA assignment or related training session to attend.
Spend time getting acquainted with the locations and access requirements of photocopiers, mailboxes, bulletin boards, and other resources in your department.
Sign up for a CWL and UBC email address
Create your Campus-Wide Login (CWL) here with your student number, and your birthday (YYMMDD) as your password.
The CWL login name you create will establish the name of your UBC interchange email address. Set up your email address and account here.
Update your email address with the College
Be sure to keep your profile updated on the Green College website with the email address you would like to use for mailing lists.
Contact gc.membership@ubc.ca for updates.
Sign up for courses
Get your UBC ID and Compass Card
Residents that are registered UBC students should go to the UBC Carding Office to have your photo taken and to obtain your UBC identification card.
At the same time, you will be given your Compass Card (the Vancouver transit pass) and instructions on how to use it.
Open a bank account
Branches of most banks are on the corner of 10th and Sasamat if you need to open an account, as well as in the UBC Village.
Consult individual banks for documentation needed to open an account.
Set up direct deposit
Set up direct deposit on the UBC Finance website for any paid appointments at UBC.
International graduate students will need to obtain a SIN number beforehand. This process is online - take a look at the International Student Guide for more information.
Pay tuition
Pay by direct debit or bank transfer through the Student Service Centre website.
Or, pay in person at the Enrolment Services Counter in Brock Hall (north of the Student Union Building).
Once you arrive, you can set up future tuition payments to be deduced from your T.A. or fellowship cheques by submitting the appropriate form to UBC Finance.
Sign up for MSP
Complete an application form for the mandatory provincial Medical Services Plan (MSP) to obtain health care coverage in BC.
It's recommended to sign up as soon as you start residing in BC, to allow for processing time. Coverage does not come into effect until about three months after you arrive.
Contact ICBC
If you are bringing or purchasing a car to use while at the College, and are a new resident to BC, you'll need to register, license and insure your vehicle, and obtain a BC license unless you apply for a visiting student permit.
See the Insurance Corporation of British Columbia (ICBC) for more information. For information on parking your car at UBC, click here.
Sign up for Orientation
Get involved!
There are several opportunities to dive in and get involved at Green College when you arrive, like:
attending one of the many public lectures happening most nights of the week during the academic year
participating on one of the many Resident Committees, on the Residents' Council, or on a formal College Committee as a resident representative.
Your experience is what you make of it!
---
What to bring
The following checklist outlines what to bring with you, or prepare to purchase once you arrive, to make sure you're set up for life at the College:
Bedding
You will need to bring or purchase the following:
Please note that:
Single beds at the College require "extra long" sheets
Studio rooms require "double" sized bed sheets
Large studio rooms require "queen" sized sheets
If you would like to purchase linen packages, visit the UBC Housing site or the UBC Bookstore site.
Towels and toiletries
Clothing and Outerwear
Weather in Vancouver is typically mild year-round. Summers are warm and sunny, and winter temperatures don't often go below freezing. Snow is rare, but it rains frequently in the winter months between October and April.
Be sure to buy or bring:
An umbrella
Water-repellant outerwear
Water-repellant shoes (rubber boots are highly recommended!)
Light sweaters and jackets in the spring and autumn for chilly evenings
Dishes and cutlery
Dishes and cutlery from the Great Hall are for use only in Graham House at breakfast and dinner. Communal dishes and cutlery are available in the Common Kitchen, however only for use in the Common Kitchen.
Please purchase or bring your own:
Set of dishes
Mugs
Containers
Cutlery
These will be for your personal use outside of meal plan times.
Small appliances
The College's Common Kitchen is stocked with a stove, fridges and freezers, and cookware, but many residents choose to purchase their own small fridges, microwaves, kettles, etc. for personal use in their rooms. Please note that there are some appliances that are not permitted - see section 28 of the Residence Contract.
Laptop or home computer
Computer stations are widely available at libraries and Departments on campus (see Campus Services), but residents who want a personal workstation at the College will need to bring or purchase their own:
There are no shared workstations available for use at Green College.
An ethernet cable
Although College residents with a Campus Wide Login (CWL) can access UBC's wireless network, there is no direct wireless access in residential rooms. To ensure a consistent internet connection, purchase an:
Ethernet cable (available at the UBC Bookstore or nearby computer stores) for the jack in your room
Note that split rooms have a separate connection in each single suite for the individual.
Television
There is a common TV in Green Commons for residents to share, but if you would like your own television, you'll need to purchase one and a coaxial cable for your room.
Each room is already equipped with a cable connection and basic cable service to provide this option.
Decorations
Make your room feel like home! Add your personal touch with decorations like artwork, calendars, or photos - remember that nails and screws are not permitted in the walls.
Purchase stick-tack from the College office or a variety of nearby stores. Rugs can also warm up a room, as floors at the College are uncarpeted laminate.
Furniture
Green College provides standard furniture, including a desk, chairs, armoire, standing and desk lamps, and beds. You may supplement these items with your own furniture, however all standard furniture and equipment must remain in your room.
We recommend that you wait until you arrive before considering supplemental furniture.