Green College Staff
You alone will always be the city of my dreams
Viennese New Year's Concert with Judith Valerie Engel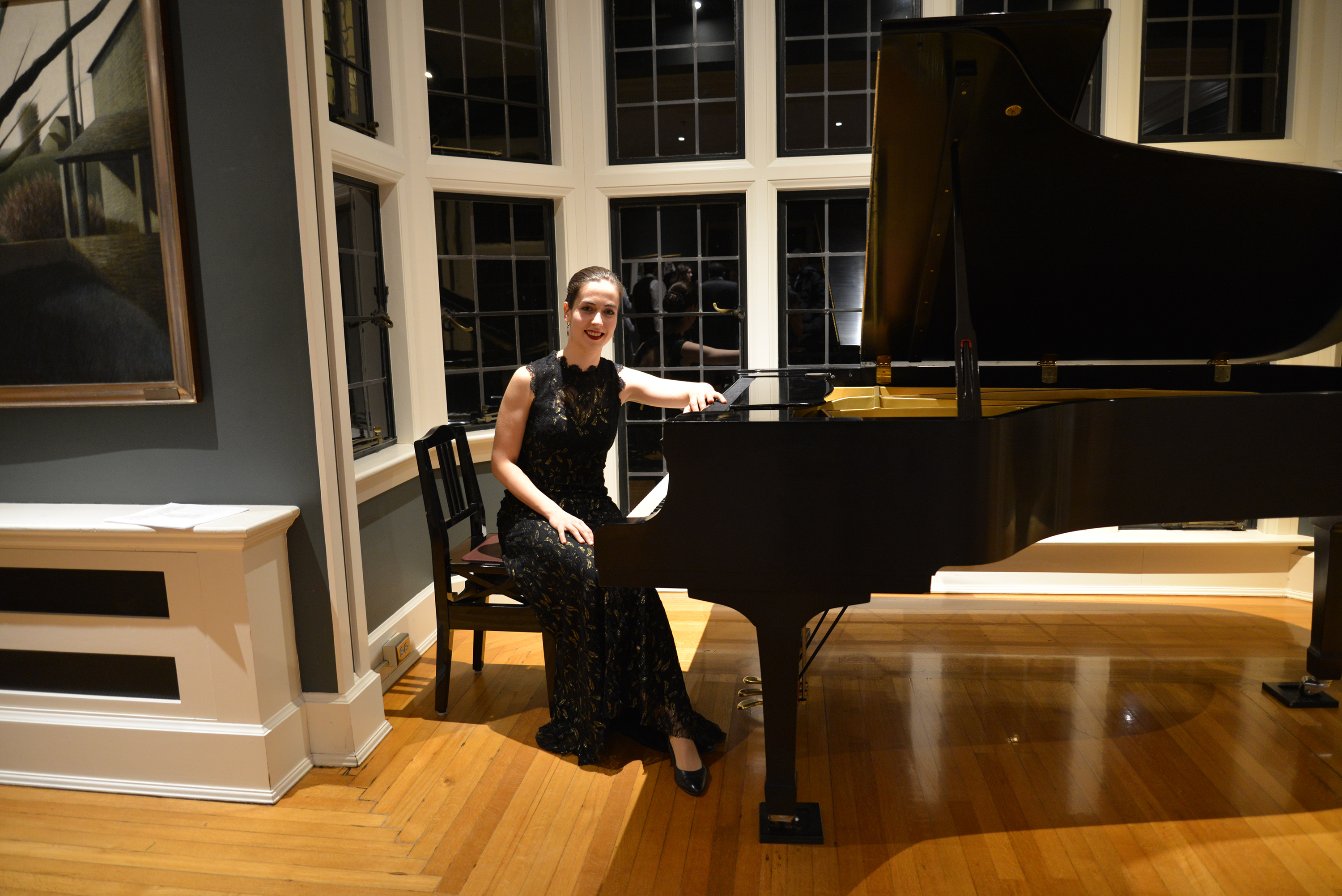 Judith Valerie Engel
During the holiday period, Green College residents enjoy sharing their own traditions with each other. This January Judith Valerie Engel brought some Viennese culture to the Piano Lounge with her debut performance at the college.
In Vienna, New Year's concerts are a huge part of cultural life, and are performed throughout the month of January. They are seen as approachable concerts, offering a kind of "best of classical" so that everyone can enjoy the festive mood.
Judith wanted to moonlight the program of the Vienna Philharmonic Orchestra, whose performance on New Year's Day is the most celebrated of these concerts. Opera music is frequently included, so she began with Franz Liszt's (1811-1886) "Rigoletto Paraphrase," a piece adapted from Verdi's opera, Rigoletti.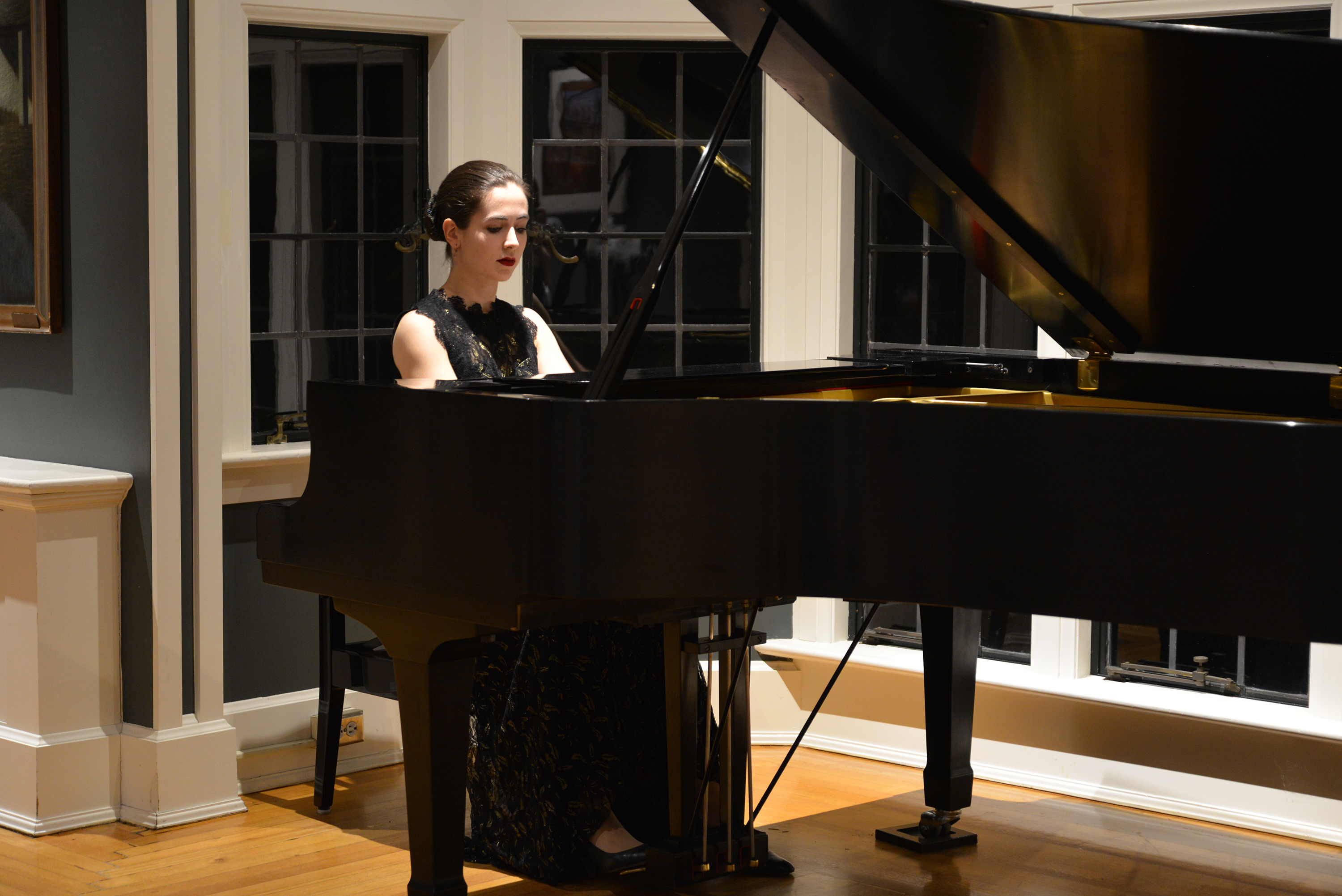 Judith Valerie Engel
This was followed by Ludwig van Beethoven's (1770-1827) Sonata op. 27 No. 2 in C-sharp minor, popularly known as "The Moonlight Sonata". For the first time this year, in celebration of Beethoven's 250th birthday, the Vienna Philharmonic Orchestra played Beethoven as part of their New Year's Day Concert.
The official program concluded with Robert Schumann's (1810-1856) "Faschingsschwank aus Wien" op. 26. Chosen in celebration of Vienna's carnival season, which runs from the 11th of November until the beginning of Lent, this piece is a carnival jest. The carnival season sees balls and lavish gatherings occurring throughout the period and the city.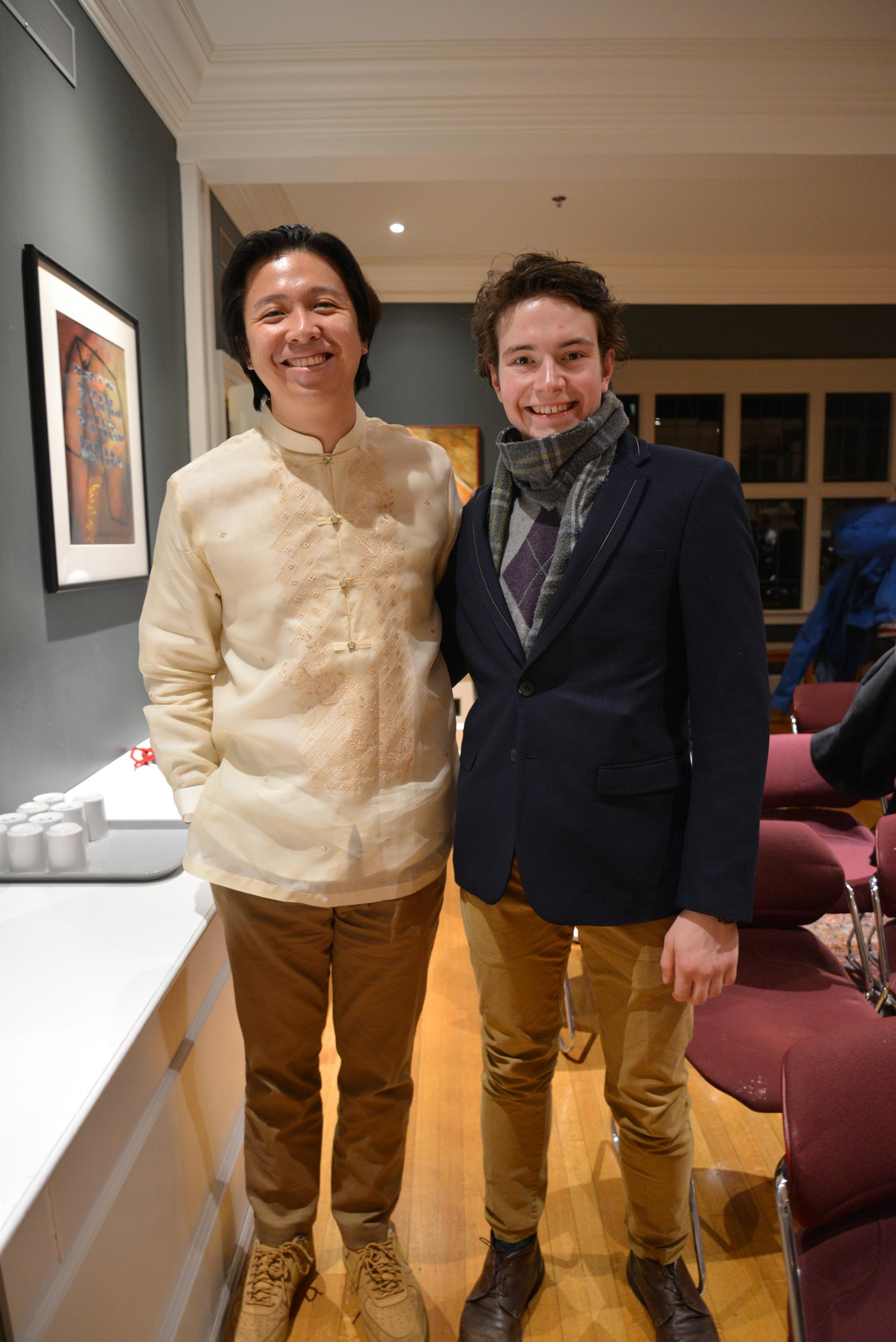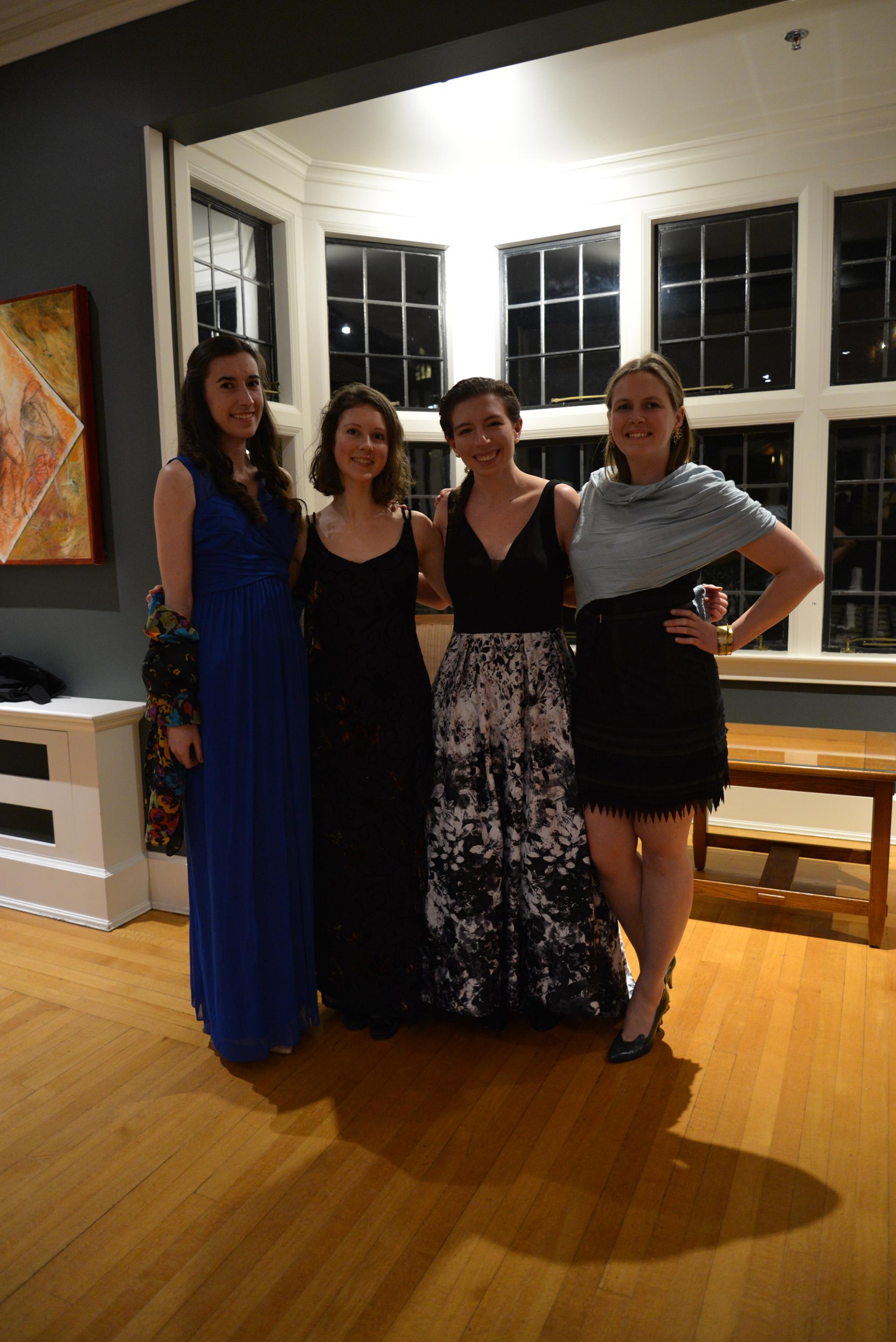 Green College Resident Members don their finest attire to attend the concert
As with all good concerts, the night ended with two spectacular encores: "Wien, du Stadt meiner Träume" by Rudolf Sieczyński (1879-1952), and Frédéric Chopin's "Grande valse brilliante" op. 18.
"Wien, du Stadt meiner Träume" was performed with a special guest, baritone Kurt Ward-Theiss. This piece is considered an unofficial hymn to Vienna, an ode to the city:
Wien, Wien, nur du allein
Sollst stets die Stadt meiner Träume sein!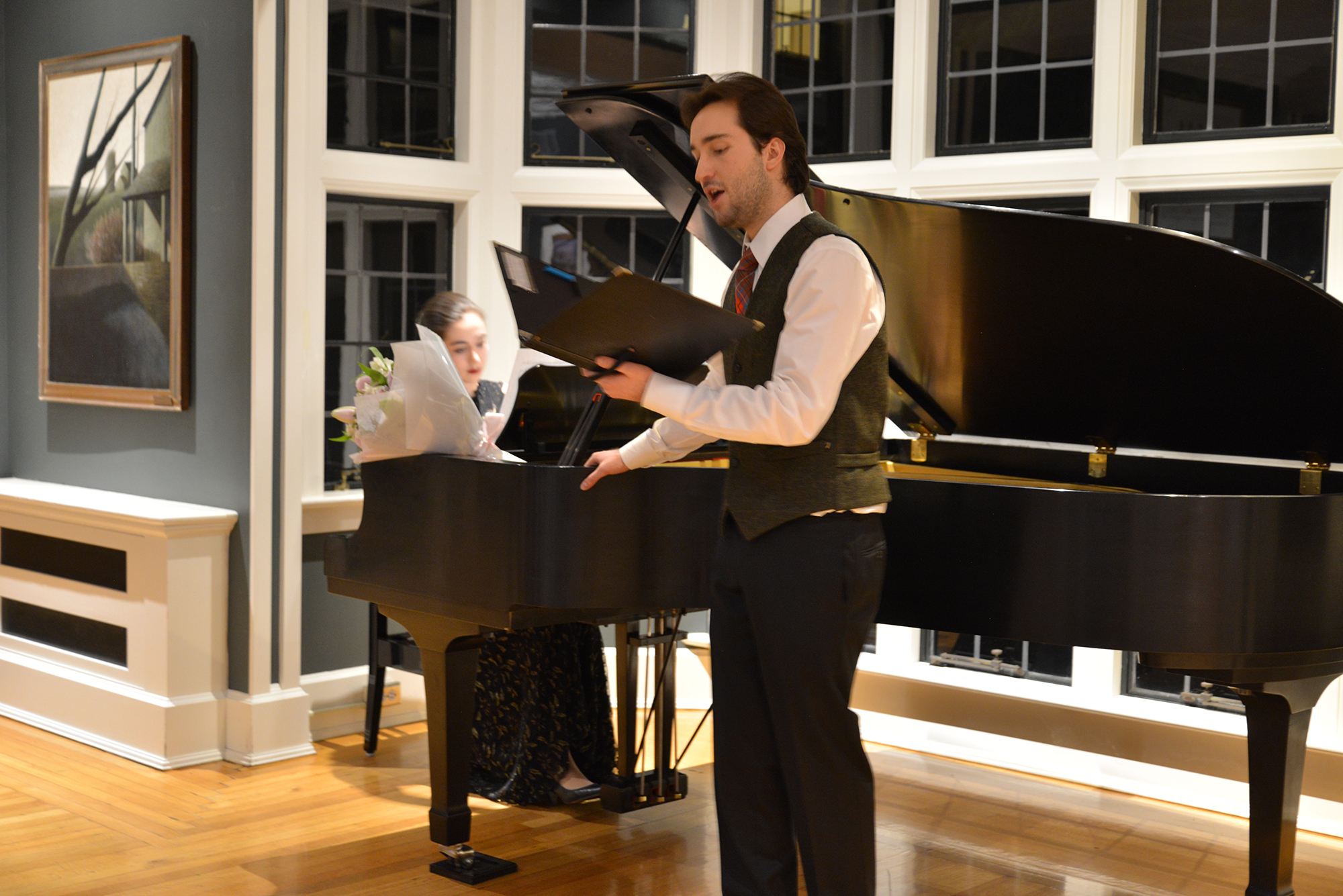 Kurt Ward-Theiss and Judith Valerie Engel perform "Wien, du Stadt meiner Träume"
Judith Valerie Engel will be giving a talk for the Green College Resident Members' Series on Monday February 10th at 10pm entitled "Marianna Martines: Being a Woman Composer and Musician in 18th-Century Vienna".
Mairi Stirling Hill
Department of English Language and Literature, UBC
@MairiJSHill