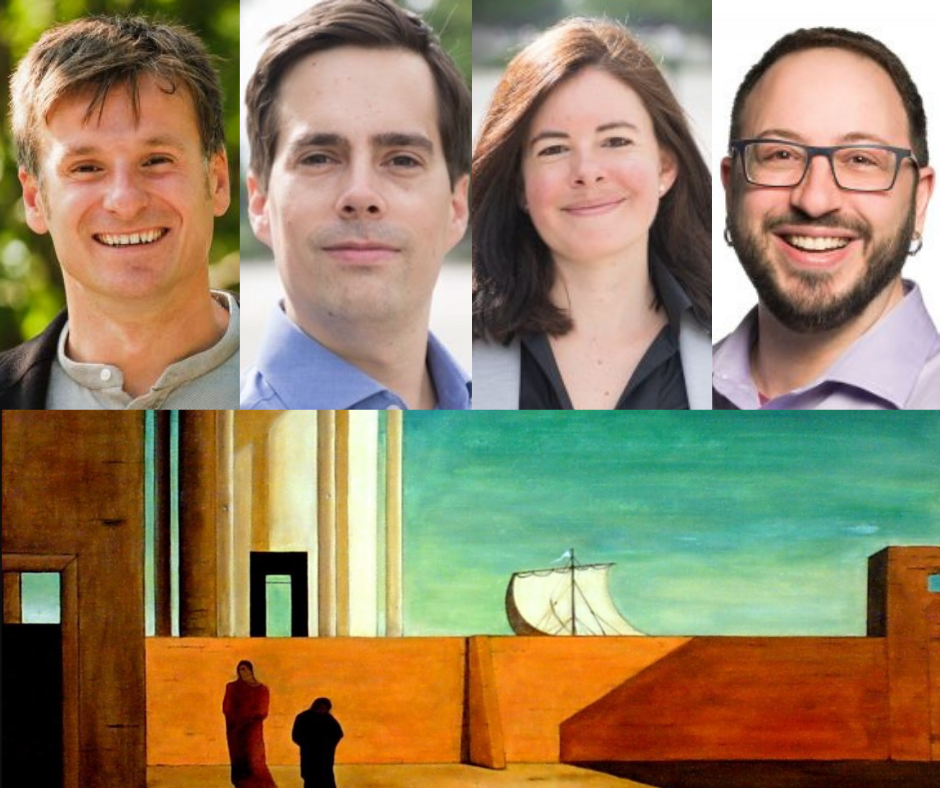 Green College Staff
A Storytelling Event in Four Parts
How often do you stop to consider the narrative framework of your life? How do words, images, metaphors and scenes around you engage you as an audience member in creating worlds of imagination and storytelling? What other people do you share those worlds with? And importantly, how might we reshape those worlds in less destructive and more equitable ways?
On October 22 at 5pm, Green College welcomed four scholars who are engaged with trying to answer these questions and shared their thoughts on this common theme: how narrative builds worlds.
Julen Etxabe, Vincent Gélinas-Lemaire, Elizabeth Lagresa-González, and Patrick Rizzotti are among Green Colleges contingent of Leading Scholars, a group of recent additions to UBC faculties who participate in the program to share their ideas across disciplinary lines through social interaction and this series of public lectures offered by the College.
Green College exists as an interdisciplinary space, one that welcomes collaboration between distinct forms of scholarship in recognition that when knowledge is shared it is broadened and strengthened. The Leading Scholars program exemplifies this methodology as, beginning from vastly different places within academic disciplines, these four scholars will come together on a common idea, bringing with them their own unique perspective from their field of specialty.
Julen Etxabe comes from the perspective of the law, having joined UBC's Peter A. Allard School of Law in 2019 as an Assistant Professor. It seems pertinent to recall that in an interview given at the law school upon his instatement as a professor, Etxabe revealed that if he hadn't entered law, his chosen alternative career would have been a filmmaker – another type of world-building enterprise. As a side note, in the interview Etxabe also mentioned that his favourite films are Fargo and The Life of Bryan, perhaps something to be brought up in the Q&A portion of the evening. Vincent Gélinas-Lemaire, an Assistant Professor of French with UBC brings his knowledge and study of the representation of spaces, particularly in French literature, to the table. Elizabeth Lagresa-González comes from a specialization in early modern Hispanic literatures and cultures, with her recent focus centering on transculturation across national and disciplinary borders. Patrick Rizzoti, an Assistant professor of Scenic and Production Design with UBC's Theatre and Film Department, specializes in visual storytelling and the relationship between theatre and audience.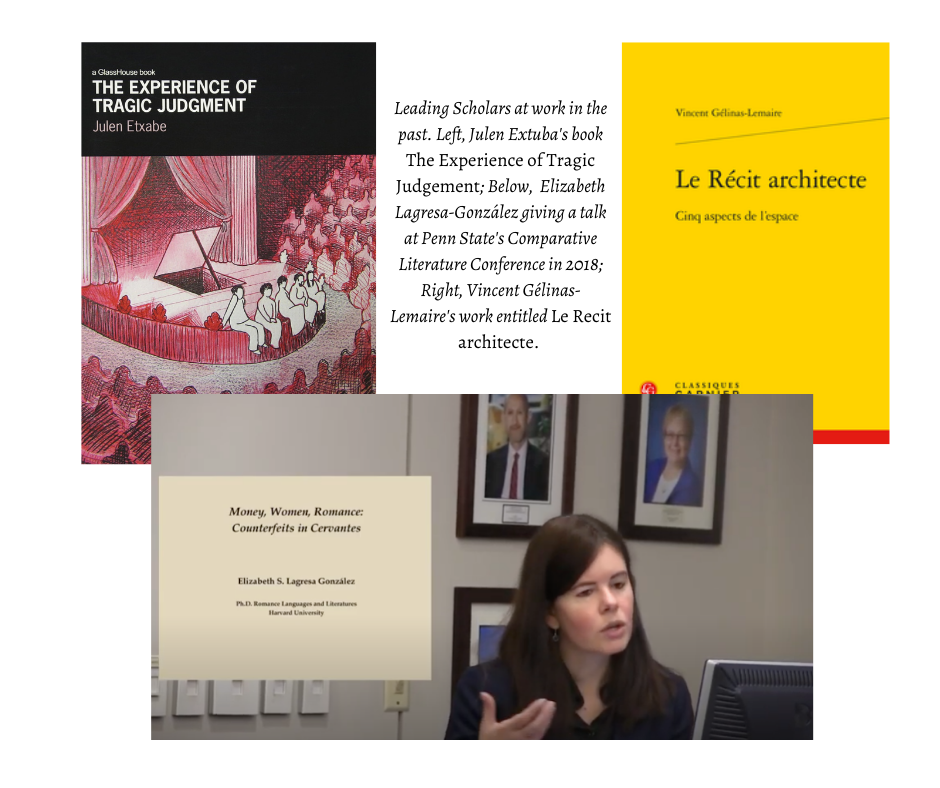 Join Green College and this group of leading scholars over Zoom on November 5th as they host Professor Desmond Manderson (Law, Australia National University) for another evening of discussion, storytelling and world-building. Details to join the talk can be found here - Strange Bedfellows: Law, Art and the Crimes of Justice.
by: Jane Willsie, Department of English Language and Literature, UBC; Green College Work Learn Content Writer, 2020-21