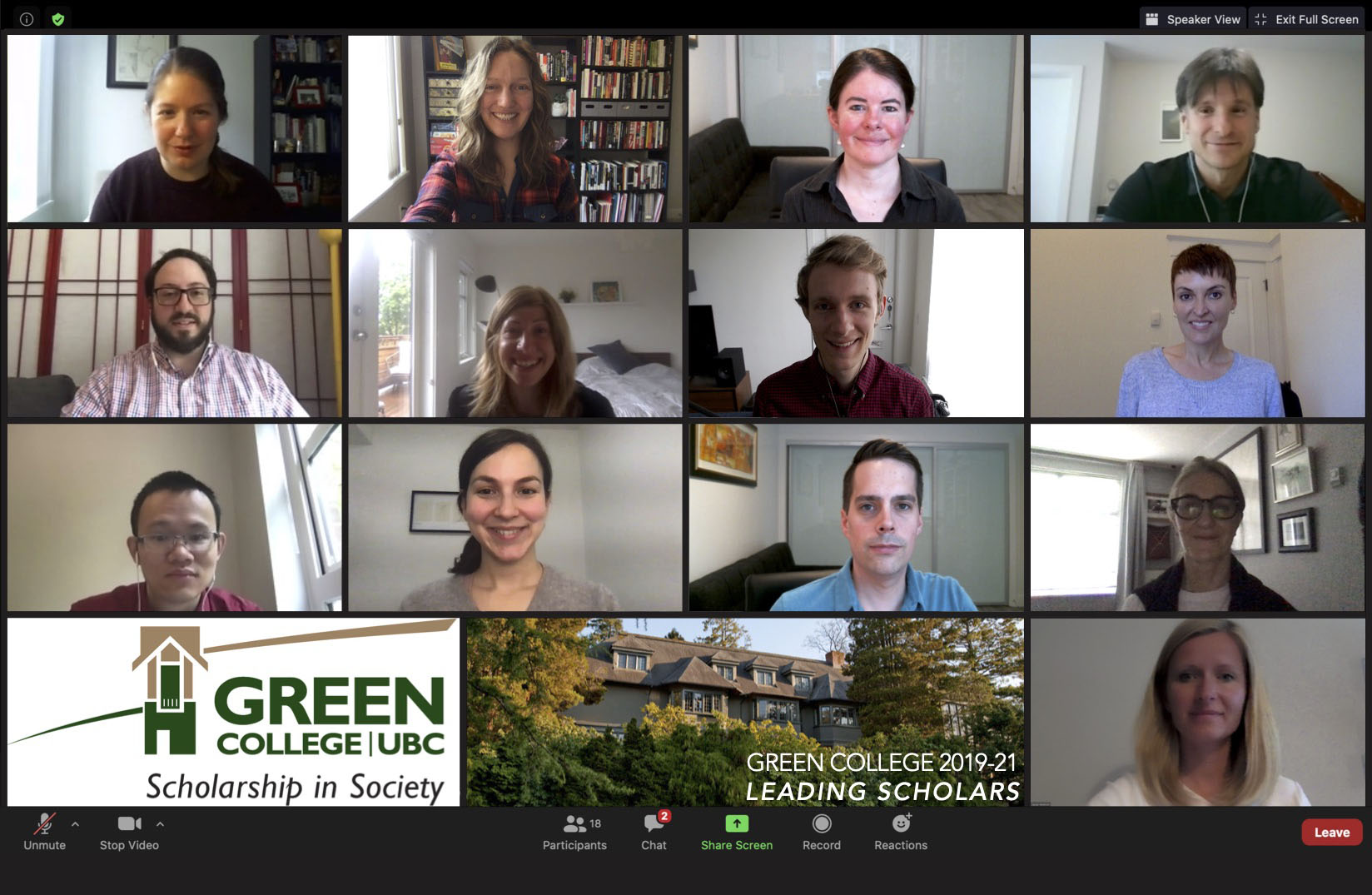 The Green College Leading Scholars program encourages new UBC faculty members to connect with other scholars in a social setting.
GC Leading Scholars are engaged in the interdisciplinary conversations that inspire the College community—both at our free public lectures and over dinner.
The GC Leading Scholars program provides newly appointed UBC faculty members with an opportunity to develop connections while sharing their ideas in a social setting. The appointment is for a two-year period. In the first year of the appointment, GC Leading Scholars meet as a group over dinner at the College at least four times between November and April.
In the second year, they are expected to make paired research presentations as part of the College's public interdisciplinary programming. GC Leading Scholars as a group can draw on a budget of up to $5000 p.a. to organize an interdisciplinary workshop in late April or early May in collaboration with resident members of the College.
For a list of the:
If you have questions about Green College or the GC Leading Scholars program, please feel free to contact either: