Robert Bringhurst, poet and translator; Susan McCaslin, poet; Jan Zwicky, poet and philosopher. Hosted by Anne Simpson, Writer in Residence at Green College
Coach House, Green College, UBC
Thursday, October 26, 5-6:30 pm, with reception to follow
If imagination can "open us to an ethical sensitivity," as the philosopher Richard Kearney says, poetry shows us how we can be opened. It reveals how we might be other. What would it be like to be bees overcome by neonicotinoids? What would it be like to be a river contaminated by PCBs or a forest decimated by clearcut? Not only does poetry show us, it provides a critique of ways of thinking that have led to environmental devastation. It can also help us understand interconnectedness, ecological thinking that might bring us closer to wisdom.
Moderator and Host:
Anne Simpson is a poet, novelist, and essayist. Her second book of poetry, Loop, won the Griffin Poetry Prize. Her second novel, Falling, was longlisted for the IMPAC Dublin Literary Award and won the Dartmouth Award for Fiction. Her book of essays, The Marram Grass: Poetry and Otherness, is a series of mediations on poetry, philosophy, and art. She has been a Writer in Residence at libraries and universities across the country, and has been a faculty member at the Banff Centre. She lives in northeastern Nova Scotia. She is Green College's 15th Writer in Residence.
Panelists: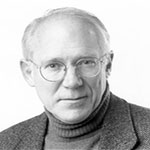 Robert Bringhurst is the author of many books of poems. He is also a lifelong student of Native American languages and oral literatures and has translated the extant works of two nineteenth-century Haida oral poets, Ghandl and Skaay.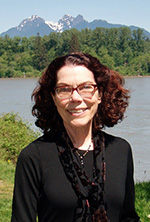 Susan McCaslin, an established Canadian poet and Faculty Emeritus of English and Creative Writing at Douglas College, New Westminster, BC, has published fifteen volumes of poetry, including her most recent, Into the Open: Poems New and Selected (Inanna, Sept. 2017). Susan has also published a memoir, Into the Mystic: My Years with Olga (Inanna, 2014) and a volume of essays, Arousing the Spirit (Wood Lake, 2011). Her Demeter Goes Skydiving (University of Alberta Press, 2011) was short-listed for the Dorothy Livesay Poetry Prize (BC Poetry Book Prize) and first-place winner of the Alberta Book Publishing Award. Susan currently resides in Fort Langley, BC, where she initiated the Han Shan Poetry Project as part of a successful campaign to protect an endangered rainforest along the Fraser River.
Jan Zwicky is the author of nearly twenty books of poetry and prose including Songs for Relinquishing the Earth (Brick Books, 1998), Forge (Gaspereau, 2011), and Wisdom & Metaphor (Gaspereau, 2003). Her most recent poetry collection, The Long Walk (University of Regina Press, 2016), addresses environmental and cultural cataclysm.
If you wish to stay for dinner at Green College, please make a reservation by noon on the previous day at 604-822-0912 or kitchen@gcdining.ca $16 students $20 others.
Submitted by astorino on Mon, 2017-10-16 17:42