Lydia Kwa, fiction writer; Laura Moss, English, UBC; Nasreen Pejvack, fiction writer. Hosted by Anne Simpson, Writer in Residence at Green College
Coach House, Green College, UBC
Thursday, October 12, 5-6:30 pm, with reception to follow
The twentieth-century rallying cry – "the personal is political" – empowered women activists and writers alike. Now, with an enlarged sphere of engagement, women writers approach the political in compelling ways that show how they might be denied power, how they circumvent it, and how they disrupt and resist it. What are they up against? What are they telling us? A new wave of fiction reveals how they are envisioning not just individual lives, but communities and countries, as well as the way history has been given to us. More than ever before, women fiction writers are investigating where they stand.
Moderator and Host: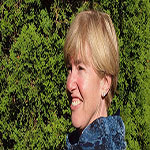 Anne Simpson is a poet, novelist, and essayist. Her second book of poetry, Loop, won the Griffin Poetry Prize. Her second novel, Falling, was longlisted for the IMPAC Dublin Literary Award and won the Dartmouth Award for Fiction. Her book of essays, The Marram Grass: Poetry and Otherness, is a series of mediations on poetry, philosophy, and art. She has been a Writer in Residence at libraries and universities across the country, and has been a faculty member at the Banff Centre. She lives in northeastern Nova Scotia. She is Green College's 15th Writer in Residence.
Panelists: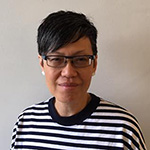 Lydia Kwa has lived and worked in Vancouver since 1992 as a psychologist and writer. Her first novel This Place Called Absence (Turnstone, 2000) was nominated for several awards including the Books in Canada First Novel Award. Her second novel The Walking Boy (Key Porter Books, 2005) was nominated for the Ethel Wilson Fiction Prize. Her most recent novel, Oracle Bone, is published by Arsenal Pulp Press. Her writing spans various times and spaces in the Asia-Pacific region and imagination.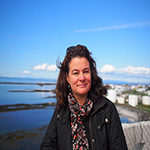 Laura Moss is an associate professor at UBC where she teaches Canadian and African literatures. Editor of the journal Canadian Literature, she is also a founding member of CWILA (Canadian Women in the Literary Arts). The co-editor (with Cynthia Sugars) of the two-volume Canadian Literature in English: Texts and Contexts (2008, 2009), she has published articles on the work of M.G. Vassanji, Salman Rushdie, Zadie Smith, Margaret Atwood, Chinua Achebe, Rohinton Mistry, and Antje Krog, among others, and has written on literary pedagogy, public arts policy in Canada, and public memorials in Vancouver's Downtown Eastside.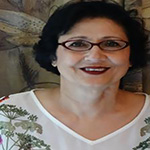 Nasreen Pejvack's novel Amity came out with Inanna Publications in 2015 and was subsequently shortlisted for the Ethel Wilson Fiction Prize. Nasreen was born in Tehran, Iran where, pre-revolution, she worked as a writer for an activist underground publication. After the 1979 revolution in Iran, she immigrated to Canada, working first as a computer programmer in Ottawa, then as a systems analyst in San Francisco. More recently she has studied and worked in the field of psychology in Vancouver, where she lives.
If you wish to stay for dinner at Green College, please make a reservation by noon on the previous day at 604-822-0912 or kitchen@gcdining.ca $16 students $20 others.