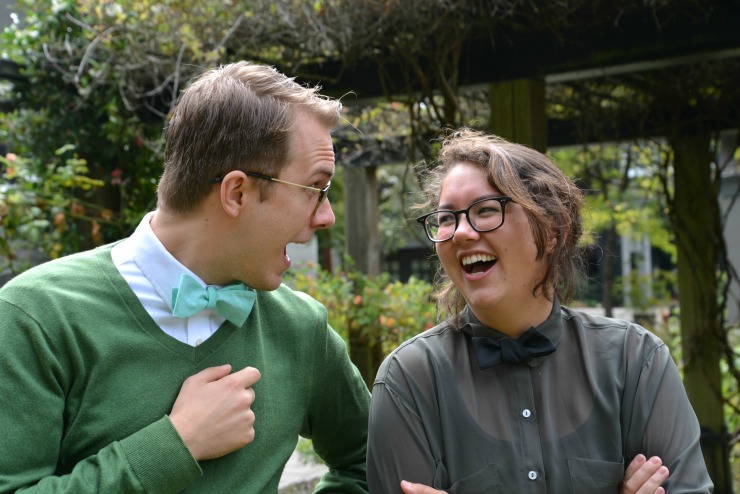 It was August 2015 and Kristi Carey was embarking on a whirlwind road trip from Connecticut to British Columbia. Months before, she had accepted two big academic offers: to begin her Masters in Gender, Race, Sexuality and Social Justice at UBC and to live at Green College.
As she pulled into the forested College, Kristi felt a surge of emotions.
"I remember seeing the trees, the scenery… and the treehouse of a room I was living in," she says with wide eyes. "It was all super exciting and overwhelming."
Despite her nerves, Kristi soon felt right at home as she was welcomed by David, an older Resident Member who had lived at the College for three years.
Shortly after settling into her split-level room, she found a note on her door from the Welcome Committee: Come get dinner with some Greenies in University Village!
Now, sitting in the Dining Hall of Graham House a year later, Kristi reflects on how she immediately felt part of the College community even before the annual meal plan started.
"It was awesome," she says. "When we were walking to and home from the Village we would see [other Resident Members] who weren't [at the dinner], but would say 'hey.' It was all very jovial."
One year after that first dinner Kristi is thrilled to carry on the College's Welcome Month tradition with Johannes Rebane, a Resident Member pursuing his Masters in Population and Public Health. Together, they're welcoming in over forty new graduate and postdoctoral students to the community.
For Johannes, a Vancouverite who had already seen the College in person, the build-up to his August 2015 move was pretty momentous.
"I feel like I decided to go to Green six or seven years ago," he says with a laugh.
As an undergrad, Johannes used to jog past the College all the time, stopping once in awhile to admire its "magic." If he ever went to grad school at UBC, he pictured himself living at Green.
"And lo and behold that dream came true," Johannes says, smiling. "I was so stoked this time last year that something that started off as a little dream was actually turning into a room assignment and new roommates."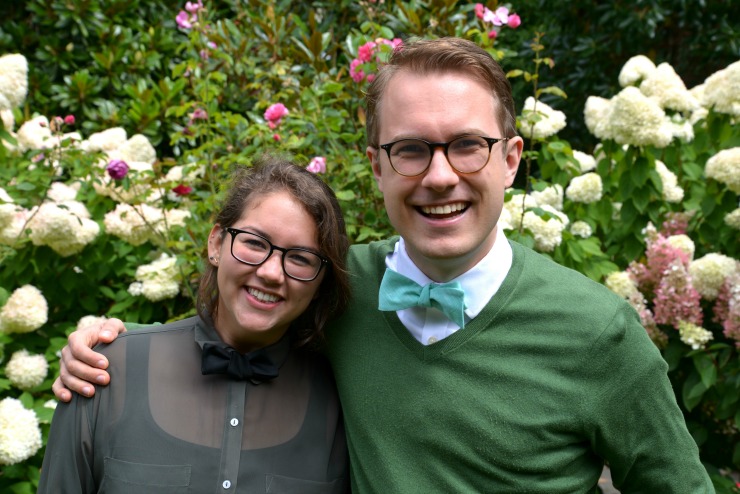 Together at the table
From designing a special magazine for new Greenies to planning Harry Potter-themed teams, Kristi and Johannes have poured their passion for Green College into planning Welcome Month's festivities.
And it all started with an integral part of the College's culture: breaking bread in the Dining Hall.
"Those first dinners with everybody were quickly some of the most exciting dinners I've ever had," Johannes says, noting that one of the first dinners he had at the College was actually on his birthday.
"And before I had really met anybody, as soon as I got out of the kitchen into the Dining Hall, I took one step and a whole table full of folks were singing 'Happy Birthday' to me," he laughs. "It was so welcoming."
The College's communal dining style also stood out to Kristi.
"I really loved the way that you sit with different people every night," she says. "It's so simple, but it's one of my favourite parts about living here."
Even though those first few dinners can seem intimidating, both Welcome co-chairs encourage new Greenies to strike up conversation with as many new people as possible.
"Everybody is sitting with different people," Kristi says with a smile. "So why not put trust in the fact that people want you to sit there, too?"
Getting involved
As Kristi and Johannes got settled into their new routines, they started to get involved College's social life.
Kristi participated and ran a boot camp series, joined the softball team (decked out in homemade green trucker hats), and helped to draft the Community Values document and produce its accompanying video for residents. Even though she was very invested in each activity, Kristi sees all of them as equal parts of the College community.
"I don't believe in prioritizing one of those things over the other," she says. "It all contributes to what this place is."
Johannes agrees, emphasizing that new Greenies don't have to take leadership roles on right away. Participation and support is just as valuable. He cites taking part in ping pong as a key community-building component—whether it's an after-dinner "around the world" or a friendly mid-day practice.
Even though he was involved in the Green College Dining Society, Reading Room Committee, and the Media & Communications Committee, Johannes says his time spent supporting others helped him understand the community even better.
"I was so excited just to be here," he says. "Just to even witness and be apart of the exciting initiatives that everyone had put together was a real privilege."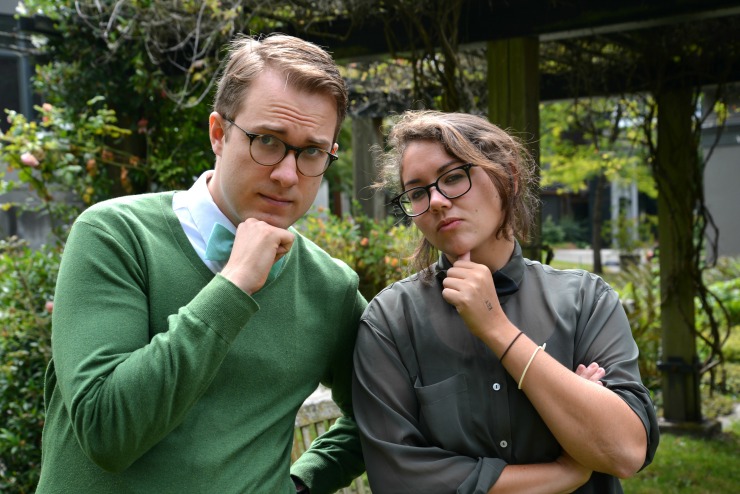 A balancing act
As they enter their second year, both Kristi and Johannes mention that Green has helped them achieve a work-life balance—one they don't think would have been possible if they had come to UBC for grad school alone.
"I think I am way healthier—spiritually, mentally, physically, intellectually—living at Green than I have ever been in my whole life," Kristi says.
Instead of letting the stress of school bog her down, Kristi reveals that the College's set meal times, communal living style, and promotion of well-being through extracurriculars have made the difference in her grad school experience.
"We're here to study, but we're also here because it doesn't have to be work all the time," she says. "And I think Green really reminds you of that."
The interdisciplinary conversations over breakfast or dinner help to encourage this balance.
"There are so many conversations that I've had that have leant to new approaches or new ideas in my thesis, my schoolwork... or how I want to approach my career in general," Johannes says.
In the midst of Welcome Month activities, from hikes to a board games night to a music jam, the co-chairs are excited to see what this year's community will do. The energy so far, they mention, has been absolutely contagious.
And Kristi and Johannes hope that everyone feels just as welcomed as they did in 2015.
"I would encourage everyone to bring their full self to the table and to never be afraid of that," Johannes says.
"That's what we hope to foster with Welcome Month," Kristi adds. "We hope that everyone can come in and get involved."
Have any questions about Welcome Month? Contact Kristi or Johannes - and don't forget to use the hashtag #greenwelcome16 to have your Welcome Month photos shared on Green College's social media!