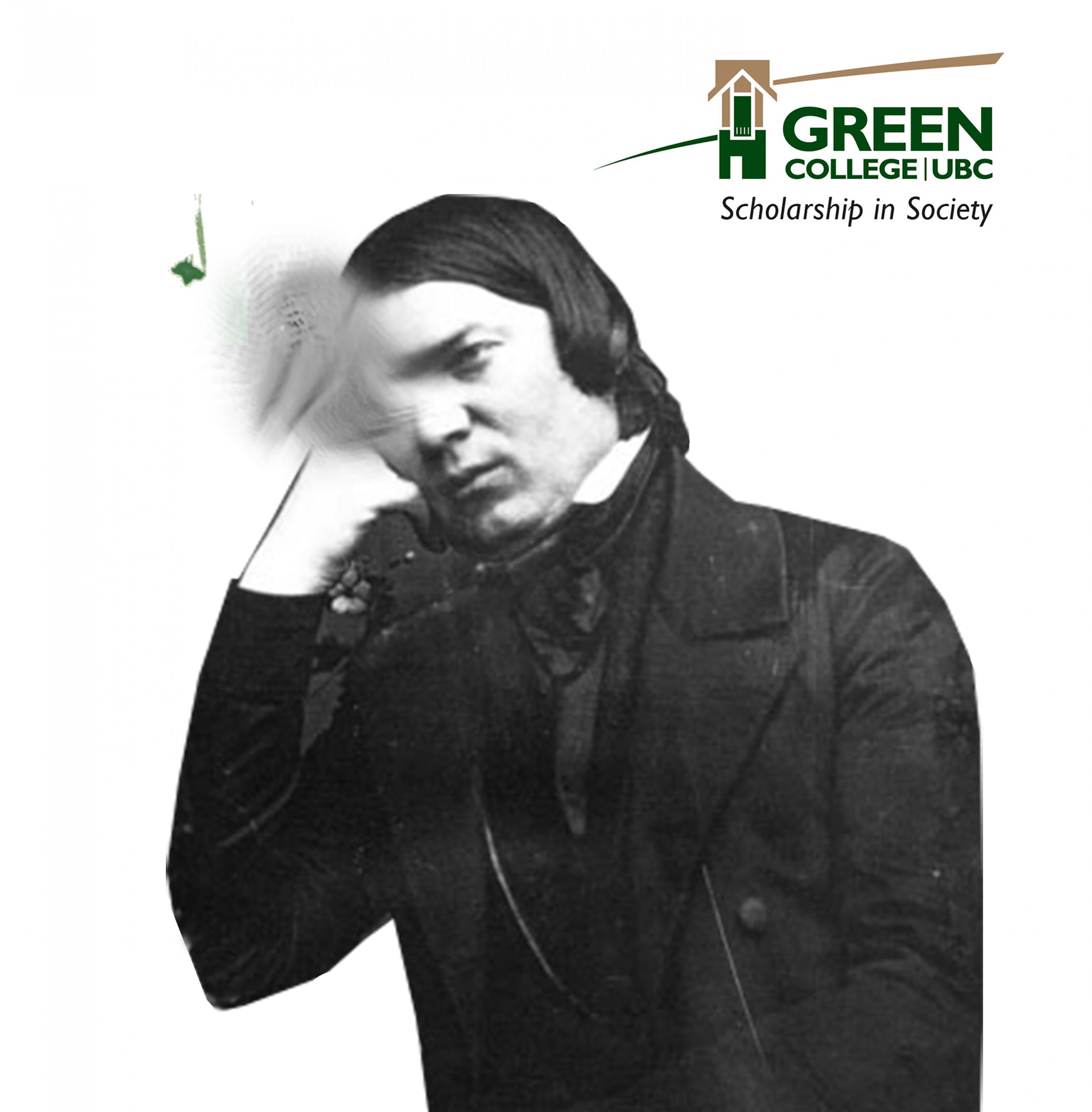 Transforming Sounds/Altered Selves Podcasts: How Music Changes in Time, Changes Us and Changes Our Worlds
All cultures have stories of miraculous transformations—of individuals, groups, even landscapes—produced by instrumental music and song. In recent decades, our understanding of the transformative effects of music has itself been doubly transformed by new kinds of historical and cognitive research. These podcasts were created by Resident Members of Green College at the University of British Columbia. They were partly inspired by a series of public lectures and discussions hosted at the College in 2017-18, which explored the modalities of mind/body-altering and world-changing musical experience in the persons of players and listeners across time, and also in the wider history of societies and cultures, using performances of "classical" (and other) music in all periods and settings, and their audiences, to generate data.
The Transforming Sounds / Altered Selves Public Lecture Series was co-sponsored and co-hosted with Green College by Early Music Vancouver (Matthew White, Artistic Director), the UBC School of Music—notably its Rhythm Research Cluster—and by the collaborative, international research project "Early Modern Conversions: Religions, Cultures, Cognitive Ecologies" based at McGill University and funded by the Social Sciences and Humanities Research Council of Canada. The convenor for Green College was Mark Vessey, Principal of the College and a team member of the "Early Modern Conversions" project.
Listen to the teaser by clicking
**here**.
Episodes:
1. The Mystery of Musical Being (Emily Logan)
Episode release date: April 1, 2019.

Listen to Episode 1 by clicking

**

here

**.
What kind of creatures must we human beings be, to be played on by music as we are? Pianist Emily Logan explores the transformative power of music from the point of view of psychology (How does it help us to express emotion and develop social bonds?), from that of neuroscience (How does it assist memory retrieval in dementia sufferers?), and from the perspective of a composer. Hear from Bill Thompson, Professor of Psychology at Macquarie University; Peter Vuust, neuroscientist at Aarhus University in Denmark; Nori Jacoby, Presidential Scholar in Society and Neuroscience at Columbia University in New York; and from Eileen Padgett, Vancouver-based composer. Ordinary Beauty by Eileen Padgett, played by UBC Chamber Strings (Eric Wilson, Conductor) with Emily Logan on piano, provides the musical backdrop for this episode.
2. Living in Musical Space-Time (Serene Qiu)
Episode release date: April 8, 2019.

Listen to Episode 2 by clicking

**

here

**.
Can ancient and modern traditions of 'chant' tell us something fundamental about the musical self? Clinical Psychology student Serene Qiu traces the transformative and unifying power of musical chant, inside and outside religious communities. Professor Thomas Forrest Kelly, musicologist at Harvard University, explains how the musical structure of Gregorian chant creates a sense of community across time, and the theological underpinnings of that effect. Dr. Paula Pryce, anthropologist at the University of British Columbia, reflects on her personal experiences with chant, over many years spent living and working with monks and other contemplatives. The episode features performances of chant by Schola Magdalena and Diabolus In Musica.
3. Musical History in Motion (Ian Heckman)
Episode release date: April 15, 2019.

Listen to Episode 3 by clicking

**

here

**.
How do musical masterpieces travel through time? Philosophy student Ian Heckman speaks to Iain Fenlon, Emeritus Professor of historical musicology at the University of Cambridge; Tanya Tomkins (cello) and Eric Zivian (forte piano). Learn how performers make music from the seventeenth through the nineteenth centuries come to life for audiences today. How is it possible for operas like Claudio Monteverdi's Orfeo and L'Arianna, now more than 400 years old, still to move us? Hear, too, why some musicians choose to perform such pieces on period instruments. Musical interludes include excerpts from the operas and Tomkins' and Zivian's performance of Mendelssohn's Piano Trio No. 1, with violinist Monica Huggett.
4. Musical Cultures in Play (Anna Wright)
Episode release date: April 22, 2019.

Listen to Episode 4 by clicking

**

here

**.
How is the 'language' of music learned? Can it be translated? Ethnomusicology student Anna Wright explains how music serves as a communicative device even in the absence of lyric content, and how it can help create our senses of individual and cultural identity. She and guests Corey Cerovsek (violin) and psychology professor Bill Thompson probe the limits of our musical understanding, with special reference to non-western traditions. Hear fiddle music by Liz Carroll, playing the first of a two-piece set called Castle Kelly.