Besides hosting short-stay visiting lecturers and performers, and welcoming visiting academics and others who take up residence for several months as Visiting Scholars at Green College or another suitable title, the College has regular programs for term-long residencies by Canadian and Indigenous Writers, and by scholars and activists whose work falls within the purview of UBC's Liu Institute for Global Issues. Invitations for these residencies are subject to a formal application process.
Thank you to everyone that submitted an application for the 2020-21 Writer in Residence position at Green College. Applications are now closed. The review and selection process are underway and we look forward to announcing our next Writer in Residence shortly.
Anyone interested in spending an extended period in residence at Green College outside one of these Invited Residencies should contact the Principal or Membership Coordinator in the first instance.
Writers in Residence
The role of Canada Council Writer in Residence at Green College was inaugurated in 1999 by Lyn Coady. Since its inception, the College has hosted several talented writers for a one term stay.
The 2019 Writer-in-Residence is Daniel Canty. [photo by Benoit Aquin, 2017}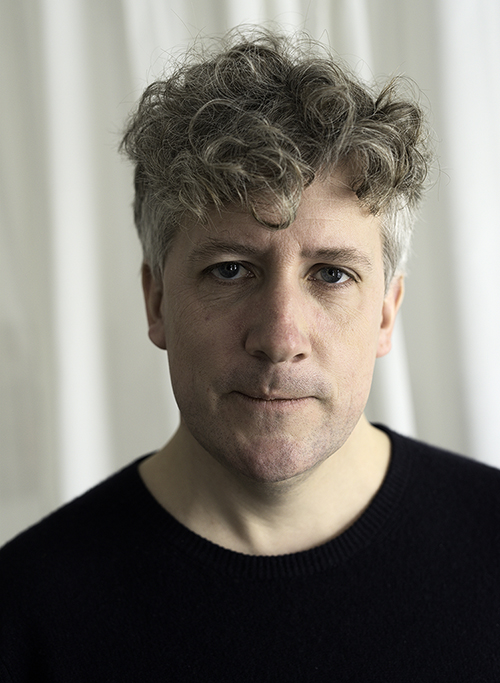 Daniel Canty is a writer and artist living in Montréal. His directorial debut, in 1999, was an online adaptation of Alan Lightman's novel Einstein's Dreams. Since the end of the 20th century, he has made books, films, interfaces and installations. He was also the dramaturg of numerous stage works and the translator of diverse works of poetry and prose. His works of fiction and nonfiction, and all shades in between, include Wigrum, The United States of Wind, VVV, Mappemonde, La Société des grands fonds and the online serial Costumes nationaux. In addition to writing books, Daniel directs their shaping, or mise en livre. This term came to light during the creation of the Table des matières trilogy: Cité selon, La table des matières and Le livre de chevet, are collective books whose material and graphical form intimately reflect the themes and texts that course through them.
Daniel studied literature and the philosophy and history of science in Montréal, publishing in Vancouver, and film in New York. He has taught literature and design at l'Université du Québec à Montréal and writing at the National Theatre School of Canada. In 2014, he was artist-in-residence at the Studio du Québec in London and was elected to the Québec Academy of Letters in 2017.
Past Writers-in-Residence:
Justice-in-Residence
The Supreme Court Justice-in-Residence program was inaugurated in the 2000-2001 academic year. A Justice visits the College for one week, offers talks, and participates in College events and activities.
The Liu Institute Visiting Fellow in Residence at Green College
The Liu Institute for Global Issues and Green College at the University of British Columbia invite applications for the position of Liu Institute Visiting Fellow in Residence at Green College for the academic year 2015-16. The position offers the opportunity for one influential scholar, activist, artist, leader, or practitioner to locate at the Institute for a 4-month period, from September – Dec, or January – April, and to participate in the intellectual and social life of a graduate residential college with a mandate for interdisciplinary studies. The position aims to facilitate problem-based interdisciplinary research on global issues.
For more details on the program, please visit the Liu Institute website.