The Green College Advisory Board advises the Principal on all aspects of the College's organization, membership, programming and development. The current members of the Advisory Board are:
Ex Officio Members
NATALIE DES ROSIERS, Ph.D., L.L.M., L.L.B., C.M., O.Ont.
Principal, Massey College at University of Toronto

Nathalie Des Rosiers is the Principal of Massey College, Distinguished Visiting Professor at the University of Toronto Faculty of Law, Senior Fellow of Trinity College and Professor of Law at the University of Ottawa (Common Law). From 2016 -2019, she was the MPP representing the riding of Ottawa-Vanier and Minister of Natural Resources and Forestry (2018). Prior to politics, she was Dean of Law, Common Law, University of Ottawa (2013-2016), General Counsel of the Canadian Civil Liberties Association (2009-2013), Vice-President, Governance, University of Ottawa (2008-2009), Dean of Law, Civil Law (2004-2008) and President of the Law Commission of Canada (2000-2004). With Peter Oliver and Patrick Macklem, she co-edited the Oxford Handbook of Canadian Constitutional Law (2017). She has written extensively on civil liberties, human rights and law reform, focusing her work on the right to protest and freedom of expression. Her early work on limitations of action for sexual violence has transformed Canadian law in the 1990s. With Louise Langevin and Marie-Pier Nadeau, she has also written L'indemnisation des victimes de violence sexuelle et conjugale (Prix Walter Owen, 2014). She has received the Order of Canada, the Order of Ontario, honorary doctorates from Université UCL (Belgium) and the Law Society of Ontario, le Prix Christine Tourigny (Barreau du Québec) and is a Fellow of the Royal Society of Canada.
---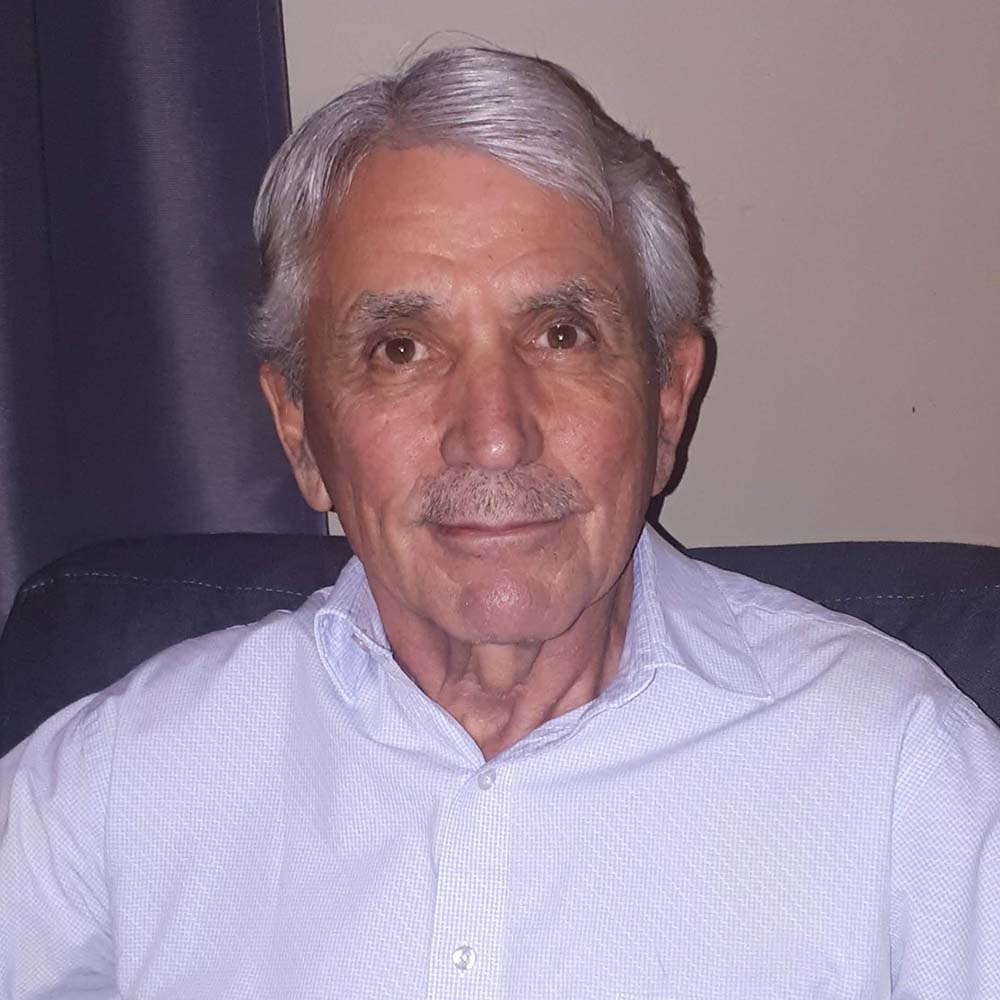 JOHN S. DIGGENS, D.M.D, M.S.D., B.Sc., F.R.C.D. (C.)
Chair Emeritus of the Green College Advisory Board | Associate Fellow at Green-Templeton College, Oxford
I was born in Vancouver in 1946 and as a first-year baby boomer arrived at UBC with an excellent education, a scholarship and adequate personal resources. I received a B.Sc. in Mathematics and an invitation to study Dentistry at the University. As a clinician, I experienced the positive feeling associated with the saying: "When you heal pain in another human being you heal something in yourself." I returned from graduate school in the United States to a specialty practice and as head of the Division of Endodontics. This was balanced by a family of five children and my wife Tierney...she with a huge loving heart and a sharp mind. A professor at Oxford coined the phase "the world through Tierney-coloured glasses" to describe her. My patient Pavarotti (he sent me a blank cheque, I sent him a blank receipt and we became fast friends) hosted us at the Met in New York every year until his last performance. As President of the UBC Alumni Association, I participated with many, many others in the development of Green College. I was surprised and honoured to be elected the Chair of the Green College Advisory Board and appointed as an Associate Fellow at Green College Oxford. Two spinoffs from Green College were the Chair of the Borealis String Quartet Society and the Chair of the Pacific Institute of Theoretical Physics.
---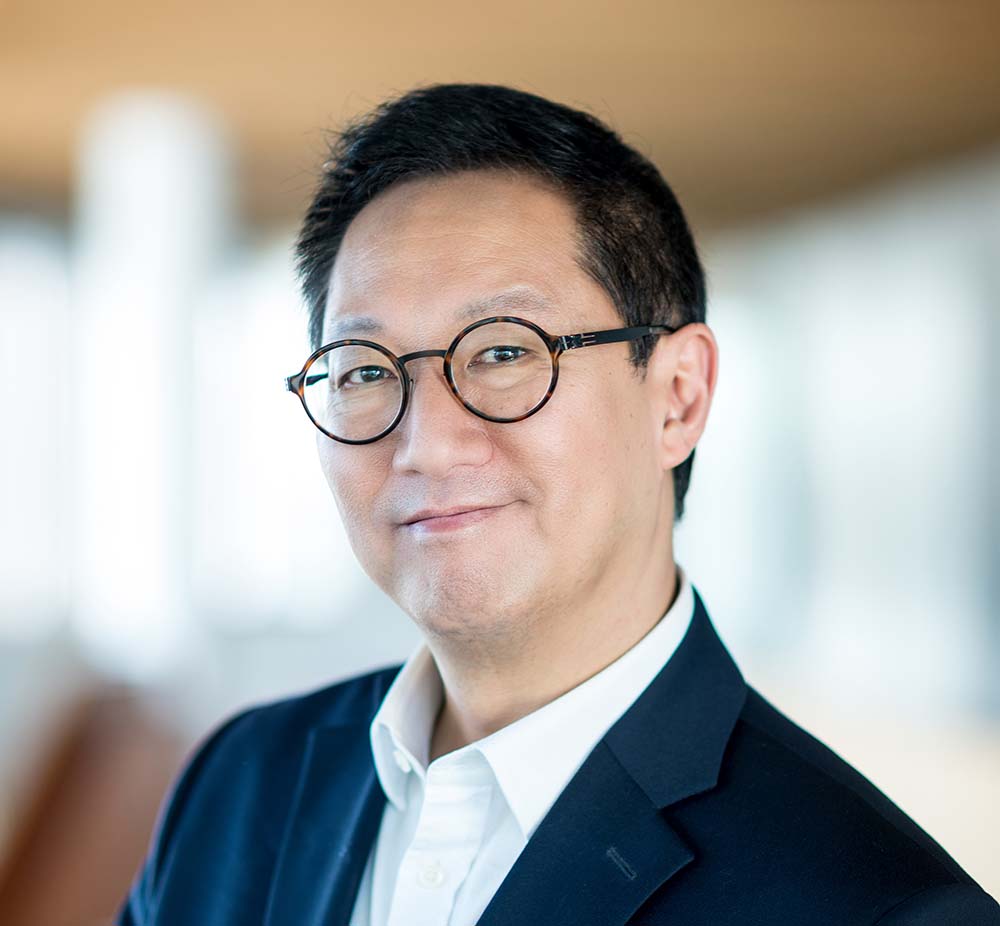 SANTA ONO, Ph.D. F.R.S.C. F.C.A.H.S.
President and Vice Chancellor, University of British Columbia
Santa Ono is the 15th President & Vice-Chancellor of the University of British Columbia. He also serves as Leader of the University Climate Change Coalition (UC3), a consortium of 22 of North America's leading research universities focussed on climate action in 2020; as Chair of the U15 Group of Universities; on the Board of Directors of Universities Canada, and as Past Chair of Research Universities of British Columbia. Prior to his appointment as President and Vice-Chancellor of UBC, Dr. Ono served as the 28th President of the University of Cincinnati and Senior Vice-Provost and Deputy to the Provost at Emory University. A molecular immunologist educated at the University of Chicago and McGill, Dr. Ono has taught at Johns Hopkins, Harvard University and University College London. He holds Honorary Doctorates from Chiba University and the Vancouver School of Theology and is a recipient of the Reginald Wilson Diversity Leadership Award from the American Council on Education, the Professional Achievement Award from University of Chicago, a Grand Challenges Hero Award from UCLA and the NAAAP 100 Award from the National Association of Asian American Professionals.
---
SUSAN PORTER, Ph.D., B.Sc.
Dean and Vice-Provost, University of British Columbia
Susan Porter is the Dean and Vice-Provost of Graduate and Postdoctoral Studies at UBC, and a Clinical Professor in Pathology and Laboratory Medicine. Throughout her 20-year career in graduate education leadership, she has sought to promote a student-centric orientation to graduate education, with a special focus on holistic development and rethinking of research graduate education's core – students' research and theses – to better prepare them for the urgent needs of the 21st century. She was the President of the Canadian Association for Graduate Studies from 2017-19 and the 2020 recipient of the Council of Graduate Schools' Debra W. Stewart Award for Outstanding Leadership in Graduate Education.
---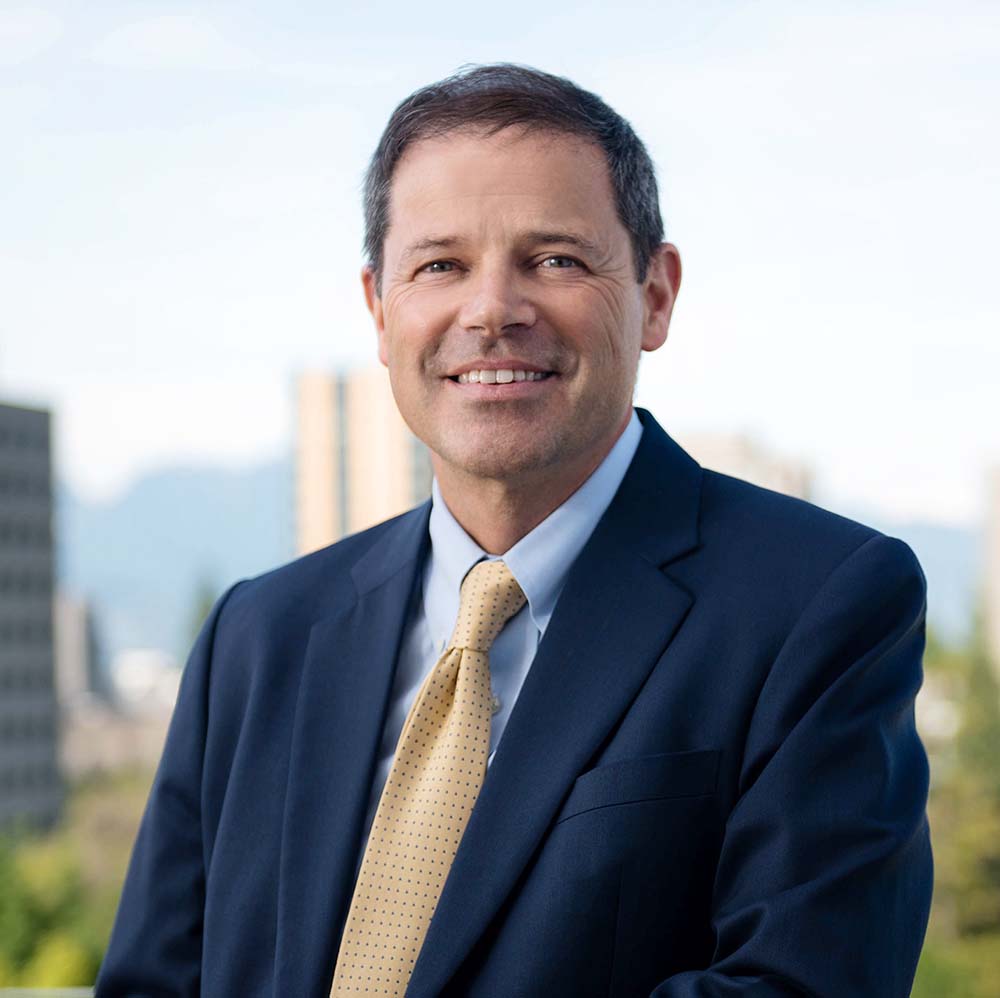 ANDREW SZERI, Ph.D., M.S., B.S., ICD.D
Provost and Vice-President Academic, University of British Columbia

Professor Andrew Szeri began his term as the Provost and Vice-President Academic at the University of British Columbia on July 10, 2017. As Provost and Vice-President Academic for UBC Vancouver, he provides leadership for the university's academic strategy, budgetary and planning processes. The role also includes overseeing UBC's academic programs and support functions, faculty affairs, enrollment, sustainability and information technology. Prior to this appointment, Professor Szeri served as Vice Provost for Strategic Academic and Facilities Planning, at the University of California at Berkeley, where he led academic program reviews of all departments and schools from 2014 to 2016. He also served seven years (2007-2014) as Dean of the Graduate Division, with academic quality assurance and financial responsibilities extending to nearly 11,000 graduate students and 100+ degree programs campus-wide. Professor Szeri was a Professor in the Department of Mechanical Engineering at UC Berkeley, teaching in the areas of fluid mechanics and nonlinear dynamics. He has won several research awards, four teaching awards and a recent award for excellence in student mentoring.
---
Ex Officio Members – Residents' Council
AISHWARYA RAMASCHANDRAN, M.A., B.A.
Ph.D. Student, Kinesiology, University of British Columbia

I am a third year PhD student in Kinesiology and Science and Technology Studies at UBC, and a resident member of Green College serving as the co-chair of the Resident's Council.
---
RODNEY STEHR, B.A.
M.Sc. Student, Interdisciplinary Studies, University of British Columbia

I am is a master's student with the Interdisciplinary Studies Graduate Program and a trainee at the BC Centre on Substance Use. I am a mixed (Fijian/white) settler and resident member at Green College. My thesis research focuses on the experiences of queer youth navigating COVID-19 and the overdose crisis in Vancouver. Outside of my role as a co-chair of the Residents' Council, I also help run and host the Patchworks podcast with the support of Green College.
---
Board Members at Large
MARGARET MACMILLAN, Ph.D., B.A., C.C., C.H., F.R.S.L., Hon.F.B.A., Hon.F.L.S.W.
Emeritus Professor, International History, University of Oxford | Professor of History, University of Toronto

I am an historian who was educated at the universities of Toronto and Oxford and I specialize in the history of the British empire and the international relations of the 19th and 20th centuries. My publications include Paris, 1919, Nixon and Mao and The War that Ended Peace and War: How Conflict Shaped Us. I also contribute to print and electronic media. I gave the CBC's Massey lectures in 2015 and the BBC's Reith Lectures in 2018. I taught at Ryerson University for 25 years and then was Provost of Trinity College, Toronto from 2002-2007 and Warden of St Antony's College, Oxford from 2007-2017. I am a trustee of the Imperial War Museum and sit on a number of non-profit advisory boards. I have visited Green College several times over the years and look forward to my new connection with it.
---
SCOTT MCINTYRE, B.A. C.M., O.B.C, L.L.D (Hon)
Retired Canadian book publisher

I am best known as a Co-Founder, retired Publisher and CEO of the pre-eminent Canadian publishing house Douglas & McIntyre. I spent over 40 years engaged in industry/government relations. That included two decades involved in Canada's international trade negotiations, and a role in the development and implementation of the UNESCO Convention on Cultural Diversity. I remain an active member of Canada's cultural community. My current Boards include PEN Canada, the BC Achievement Foundation and, at UBC, Green College, the Global Reporting Centre, the Museum of Anthropology and the Vancouver Institute. i delivered the 2019-2020 Clyne Lectures at Green College. I am a graduate of UBC, and I hold an honorary Doctor of Laws from SFU. I am a member of both the Order of Canada and the Order of British Columbia. My significant contributions to Canadian publishing have been further recognized by Queen's Golden Jubilee and Diamond Jubilee medals.
---
FRANCES PICHERACK, M.Ed., B.Sc.N., ICD.D
Senior governance and policy advisor

I am a senior governance and policy advisor. I have served with a wide-constellation of public authorities, boards and senior leadership teams throughout Canada and abroad during an era of remarkable transformations. I have had rich governance and advisory experiences with high-profile governmental, public health, higher education, academic health, professional regulatory, and private, public and faith-based institutions and their affiliated not-for-profit charitable structures. I am a lifelong learner, including completing graduate-level work in ethics and theology, both at St. Joseph's College in Edmonton and the Vancouver School of Theology. I have been an active parishioner of Christ Church Cathedral since 2009. While taking graduate courses at UBC I attended a number of Green College events that enriched my university civic life and life as a lay leader.
---
KATHLEEN WOODWARD, Ph.D., B.A.
Director, Simpson Center for the Humanities, Lockwood Professor of the Humanities and Professor of English, University of Washington

Given my position as Director of a center that supports cross-disciplinary research in the humanities and humanistic social sciences, I have long admired, even envied the very existence of Green College as an incubator of the kinds of work and conversations among faculty and graduate students we seek to encourage at the University of Washington. Thus, I was pleased to participate in the College's external review in 2012. As for my own research, I work in the broad domains of the emotions, women and aging, and technology and culture, with my last book entitled Statistical Panic: Cultural Politics and Poetics of Emotions (2009). I have served as president of the Consortium of Humanities Centers and Institutes and am on the board of directors of the Association of American Colleges and Universities. My PhD in Literature is from the University of California, San Diego, my BA in Economics from Smith College.
---
Green College Society Members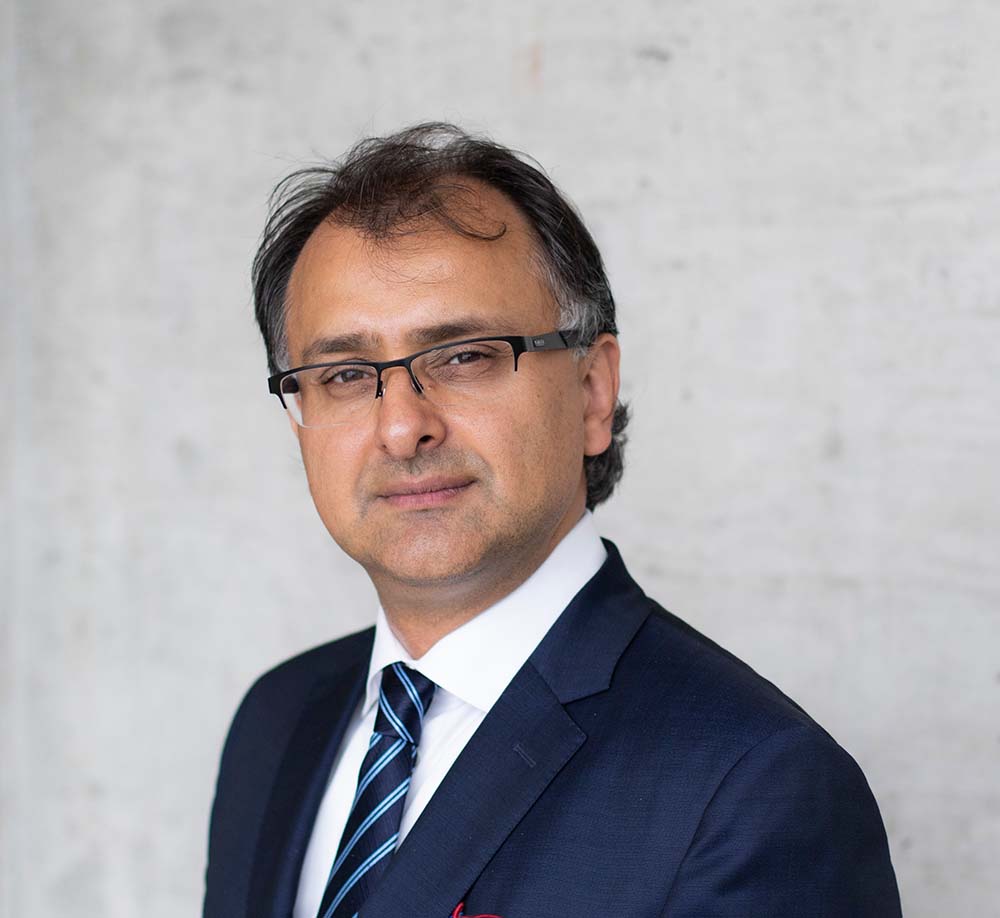 AJAY AGRAWAL, Ph.D., M.Eng., M.B.A, B.Sc.
Geoffrey Taber Chair in Entrepreneurship and Innovation, Rotman School of Management, University of Toronto

I am the Geoffrey Taber Chair in Entrepreneurship and Innovation at the University of Toronto's Rotman School of Management, Research Associate at the National Bureau of Economic Research in Cambridge, MA, Faculty Affiliate at the Vector Institute for Artificial Intelligence in Toronto, and Board Member at Carnegie Mellon University's Block Center for Technology and Society in Pittsburgh, PA. I have published many scholarly articles on the economics of innovation and am co-author of Prediction Machines: The Simple Economics of Artificial Intelligence and co-editor of The Economics of Artificial Intelligence: An Agenda. I serve on the editorial boards of Management Science and the Strategic Management Journal. I am founder of the Creative Destruction Lab and co-founder of Next Canada, both of which are not-for-profit programs to support entrepreneurs. I am a proud alumnus of UBC and former Resident Member of Green College and served as chauffeur for Sir Cecil Green during one of his visits to the College.
---
AIRINI, Ph.D. M.Ed., M.B.A., B.A.
Provost and Vice President Academic, University of Saskatchewan

I am a grateful, proud Green College Society Member (resident: 1996-1997, PhD Faculty of Education, UBC) and have cherished being a GC Advisory Board member for several years. The GC experience helped shape my career in higher education and policy, right up to my current role as Provost and Vice-President Academic at the University of Saskatchewan. My leadership roles internationally and domestically have included equity in higher education, Indigenous advancement and converting research and policy into improved education outcomes. My senior academic administration roles at world-class universities internationally and academic appointments in three countries—Australia, Canada, and Aotearoa New Zealand—have advanced my goal to show how educational success for all can mean all.
---
NICOLA HODGES, Ph.D., M.Sc., B.Sc.
Professor and Associate Director of Graduate Affairs, Kinesiology; and Director, Motor Skills Laboratory, University of British Columbia

In a typical work day, I might teach people about how to speed up reaction time or spend time researching how people learn in pairs. What is learned from watching others? Is early specialization in sports good or bad for later success as an adult? I get to play with balance boards and measure people's heart rate and sometimes I fit in a little darts and golf! I have worked with and conducted research with coaches, Own-The-Podium, the Canadian Sport Institute, national and professional soccer teams as well as the absolute beginner. I've been funded through NSERC, SSHRC and CIHR. In my spare time I'm often found commuting on my bike from East Vancouver, playing soccer and spending time with my two daughters. I have the dual honour of being both a Faculty Member of the Common Room and a Society Member, being a Resident Member myself in 1999-2000, when Richard Ericsson was the Principal.
---
DARLENE SETO, M.A., B.A.
Lead, Policy and Partnerships, Foundry BC

I originally came to UBC for graduate studies after growing up with big blue prairie skies. Over a decade later, I've been fortunate enough to continue settling here and call these beautiful Coast Salish lands and waters home. My personal and professional life has spanned the social sector, including the anti-poverty, food security, and mental health and substance use fields. The core values of my work are embedding equity and justice-oriented principles into policy, research and decision-making processes to reduce systemic harms and support human wellbeing. Currently, I work at Foundry BC as Lead, Policy and Partnerships, to support health and wellness for young people across the province. I am a Green College Society Member, former Residents' Council Chair and hold many fond memories and dear friendships struck in the Great Hall.
---
UBC Faculty Members of the Common Room
AGNES D'ENTREMONT, Ph.D, MA.Sc., B.Eng., P.Eng.
Associate Professor of Teaching, Mechanical Engineering, University of British Columbia

My work focuses on student learning and curriculum development in mechanical engineering. I primarily teach courses in mechanics, including orthopaedic biomechanics and injury biomechanics. My teaching-related interests include open educational resources and open pedagogy, student mental wellbeing and equity, diversity and inclusion issues in engineering. In educational research, I have examined links between gender and the decision to start an engineering program, evaluated mental health interventions in the classroom and explored relationships between usage patterns and student learning outcomes in online homework systems. My technical research is in human joint motion and cartilage health, with a particular focus on paediatric hip disorders and imaging methods. I have been a Faculty Member of Common Room at Green College since 2014. I was on the Membership Committee from 2015-2018, and joined the Advisory Board in 2020. I also led an active resident discussion group over the 2018-2019 academic year.
---
ALISON WYLIE, Ph.D, B.A., F.R.S.C., F.A.H.A.
Professor of Philosophy and Canada Research Chair (Tier 1), University of British Columbia

I am a feminist philosopher of the social and historical sciences with particular interest in archaeological research practice. What intrigues me are questions about how inquiry succeeds when evidence is sparse and uncertain, and how significantly it can be enhanced by bringing to bear a diversity of situated experience, knowledge and interests. Since joining UBC in 2017 I have worked with the Indigenous/Science research cluster and in that connection, I co-convened a Green College Interdisciplinary Series on Indigenous-led partnerships, "Exploring Histories and Environments" (2019-2020). I also assisted with "Working Tools: Community-Facing Data Management Platforms for Indigenous-University Partnerships" (2020). I have a longstanding commitment to equity, diversity, and inclusiveness in research and activism in the academy and beyond. I am currently working with a UBC-based philosophy collective on the "Philosophy Exception" website project.
---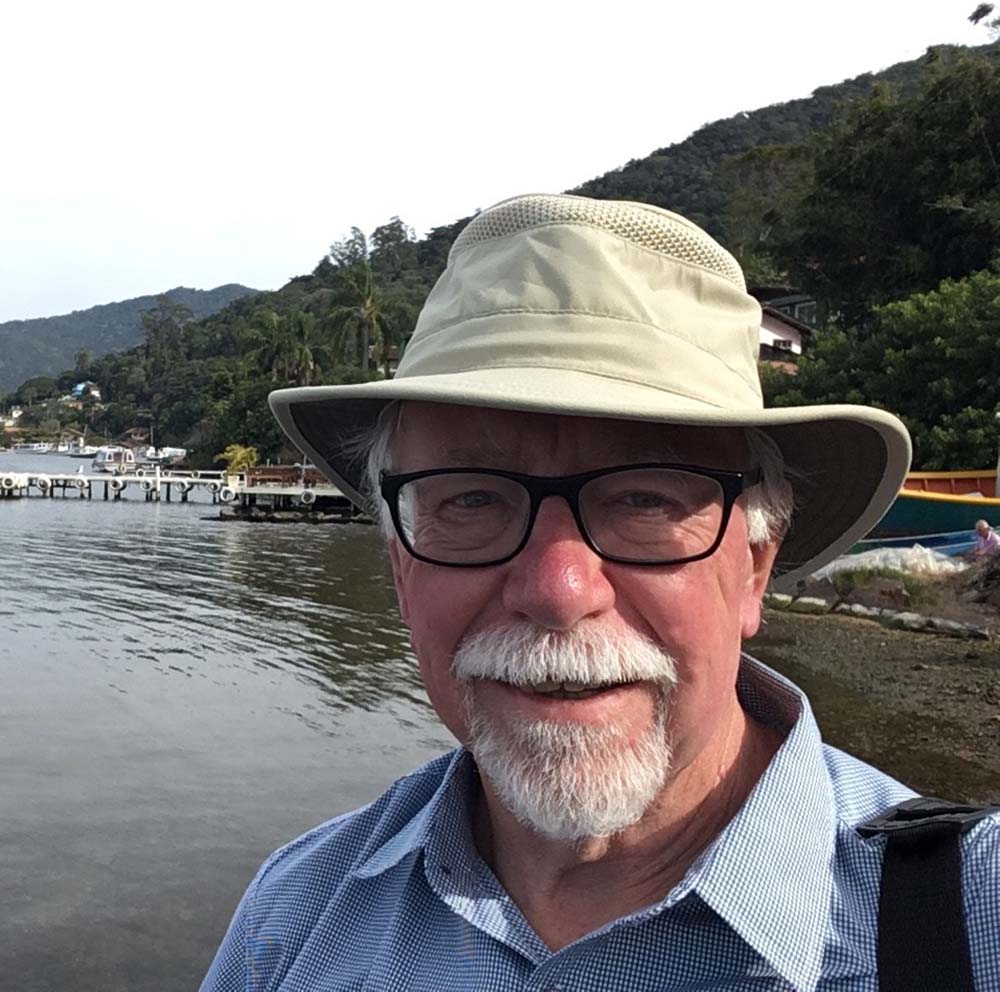 GRAEME WYNN, Ph.D., M.A., B.A., F.R.S.C.
Professor Emeritus, Geography, University of British Columbia

I have been a Faculty Member of Common Room at Green College since its inception and have played a continuing part in College affairs. I retired from UBC in 2016 after more than 40 years as a faculty member (including six as Associate Dean of Arts and ten as Head of Geography). I was the David and Brenda McLean Chair in Canadian Studies at UBC from 2011-2013 and I have held Visiting Fellowships at Oxford (twice) and Cambridge in the UK, and in Australia (Melbourne, Canberra and Perth), New Zealand (Dunedin and Christchurch) and South Africa (Stellenbosch). I am a Fellow of the Royal Canadian Geographical Society and was awarded their Massey Medal in 2012. I served as President of the American Society for Environmental History (2017-2019) and Principal of the UBC Emeritus College (2020-2021). My work on the environmental history and geography of Canada (and other former colonies) continues. Most recently I co-edited The Nature of Canada (2019) and Environment, Power and Justice: Southern African Histories (2022) both of which involved Thematic Lecture Series at Green College.
---
MARK TURIN, Ph.D., B.A.
Associate Professor, Institute for Critical Indigenous Studies and Anthropology, University of British Columbia

I am an anthropologist and linguist. My research focuses on language reclamation, revitalization, documentation and conservation; language mapping, policies, politics and language rights; orality, archives, digital tools and technology. Indigenous methodologies and decolonial practice inform and shape my teaching and research. For over twenty years, my regional focus has been the Himalayan region (particularly Nepal, Sikkim and Bhutan), and more recently, the Pacific Northwest. I direct two international research initiatives, Digital Himalaya and the World Oral Literature Project, and I edit the Oral Literature Series with the Open Book Publishers. I am also the principal investigator for the Relational Lexicography project through which we are developing a framework and toolkit for collaborative, community-informed dictionary work with marginalized languages. I write about language policy, linguistic rights, digital technologies, cultural heritage and mother tongue instruction. As a firm advocate of collaborative research, I am committed to widening public engagement with anthropology and linguistics.