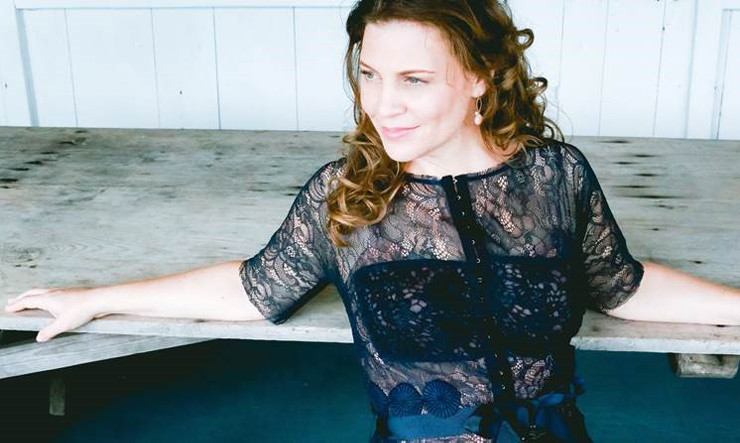 When Catherine Webster and Jolle Greenleaf first performed together a few years ago, it was a déjà vu-like connection.
The two soloists, both distinguished performers in early music ensembles across North America, had always respected each other's work, but had never met—until the work of 17th century Italian composer Claudio Monteverdi brought them together.
As they worked through the duet and part music of Monteverdi's iconic Vespers of 1610, both Catherine and Jolle realized that their interpretation and collaboration felt seamless.
"It felt like, 'Oh yeah, we've done this before!' Even though we hadn't done it before," Catherine says with a laugh.
"It's particularly fun because we're both coming at it from a similar place and a similar background," Jolle says. "When that happens it's a little bit magical—you just come together and sing and it feels very natural."
Jolle maintains that the two will continue that kindred spirit connection for their exclusive Early Music Vancouver performance of Monteverdi's beloved chamber duets at Green College on Tuesday, October 20, with harpsichordist Christina Hutten, a PhD student in musicology at UBC.
The diverse selection, entitled Monteverdi Duets, will feature a repertoire of the revolutionary and emotional music which marked the transition from the Renaissance to the Baroque period.
"It's very dramatic, passionate, moving music," Christina says. "You get the whole gamut—from the most beautiful, lyrical melodies to very exciting, agitated music."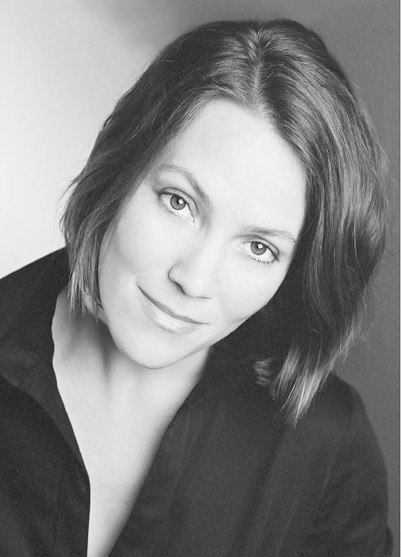 Painting words
While Monteverdi is figured prominently in this concert, the performance will also include pieces from other Italian composers in the same time period. These composers drew on high poetry from 13th and 14th century poets, informing the emotional quality of their work.
"The language is beautiful," Catherine says. "The music is all about actually conveying the intention of the poet; the drama and the passion of the actual words."
Jolle emphasizes that each piece, although very different, is equally vivid in its own way. One narrative depicts two maids in a pastoral setting who, once competitive, decide to settle their differences and work uniformly.
Another duet showcases the idea of "word painting"—a technique of writing music that reflects the literal meaning of a song. In this case, Jolle says, the piece focuses on drawing out the voice to mimic the language.
Aside from the intricate duets, both Catherine and Jolle will have their own solos so that the audience can hear what they sound like individually.
"So then hopefully when [the audience] hears us together in the duets, they'll hear this really blended, beautiful sound," Jolle says.
"The harmonies are very simple, but interweaving and gorgeous," Catherine says. One intriguing element in these Monteverdi era pieces is the improvisatory role of the harpsichord. For Christina, this style of music has a greater affinity with popular music and jazz than with a more classical tradition likened to 19th century music.
"When you're a keyboard player in an early music ensemble, a lot of what you do is actually improvisation," she says. "There's a lot more freedom to make the pieces your own and to add ornamentation if that's what you decide to do.
You get a bass line and some numbers which tell you approximately which chords to play. And for the rest, you have to decide how to realize that and how best to support the singers."
An intimate and interdisciplinary performance
Both Catherine and Jolle agree that the repertoire is very accessible for audiences today. In fact, many of the pieces were composed for parties—there's a fun, social aspect to the music that is timeless.
"I think there's something really special about this music," Jolle says. "It's intimate. It gives people a sense of what is was like to be living in that time, visiting a court and hearing beautiful things."
And what better place to recreate that intimate ambiance than at Green College?
"I love singing at Green College," Catherine says. "[The Coach House] is a lovely little warm acoustic [space]. It's casual, yet it's always filled with really interesting, intelligent people with great questions."
The College's Coach House is a complementary performance space to the formal concert hall of the Chan Centre, where both Catherine and Jolle will be performing Monteverdi's Vespers, a co-production between Early Music Vancouver, Pacific MusicWorks, and the Vancouver Chamber Choir, on October 23.
Keeping with the College's love for scholarly exchange, the Monteverdi Duets performance will promote discussion with the chance for a question session potentially between pieces or after.
"It's not a formal concert," Catherine says. "It's more of an event with a dialogue. We try to give the audience information about the music we're singing in an interactive way."
Behind the scenes, bringing Monteverdi's music to life requires interdisciplinary thinking. Even if you're a performance musician who has long since graduated from school, Christina says, recreating these pieces means intensive reading and scholarship.
"[It requires] a lot of interdisciplinary reading to understand what was making these people tick—why they were writing this music the way they were."
The three performers emphasize that Monteverdi Duets will be not only an intimate performance, but also an invitation to learn from one another.
"It offers something for everybody—from historians to people interested in literature, for people with no scholarly background as well, because the topics are really everyday topics that still maintain importance today," Christina says.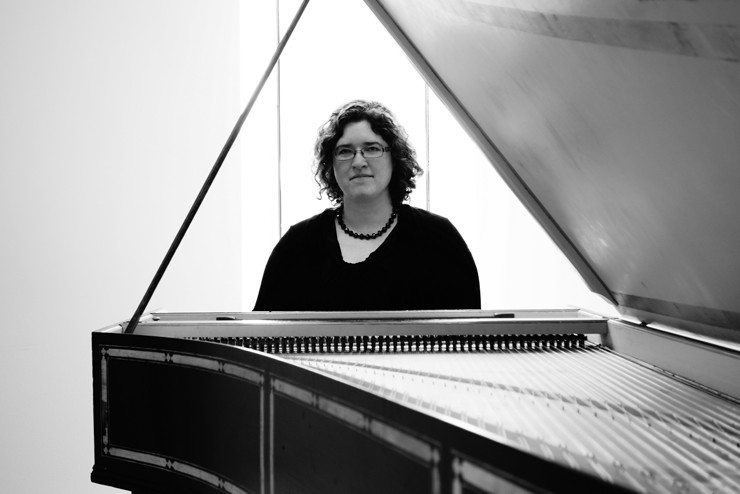 Early Music Vancouver's Monteverdi Duets, featuring sopranos Catherine Webster and Jolle Greenleaf and harsichordist Christina Hutten, took place on Tuesday, October 20, 2015 in the Coach House with a full house.
Christina will also be doing a solo performance as part of Early Music Vancouver at the College on Wednesday, November 25, 2015 at 5 p.m. in the Coach House. For more information, please click here.