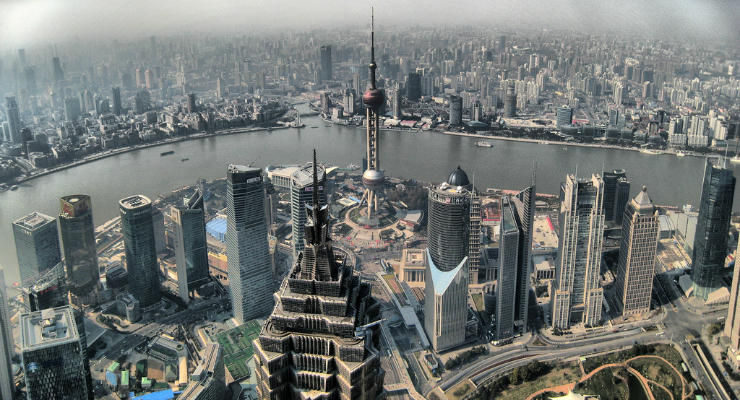 It was the 1980s and Carolyn Cartier had just started university. In the midst of those blurry first days as an undergrad, she thought: What am I going to do for the rest of my life… and what's going to be important?
"It was clear to me as an undergraduate that [my academic life would focus on] China," Carolyn says.
Would China become a major economic force? The excitement and uncertainty around Chinese urbanization excited Carolyn, now Professor of Human Geography and China Studies at the University of Technology Sydney, as she developed her academic career at the University of California, Berkley.
Her first travel experience to Asia was to Malacca, Malaysia, a UNESCO World Heritage Site, for her Masters thesis. It was there that she came across Bukit Cina, the world's largest Chinese graveyard and monument outside of China.
Even though the site is revered—its origins can be traced back to the 15th century—the locals told Carolyn that it may be redeveloped by the Malaysian government.
Their concern prompted her to examine the landscape, uncovering political, cultural, and urban issues that formed her thesis.
Thinking across disciplinary boundaries
Today, Carolyn's research continues in that same vein. She looks at how scholars and students of urban issues can both look at the present city and connect it to a region's past.
"[They] might look more carefully at the history of particular countries where urbanization and urban development has very much been a part of their natural development programs."
She cites the common trope in industrialized countries in the mid-20th century, where urban development was tied strongly to national development—like in the post-war suburbanization of North America or the re-building of Europe after World War II.
Instead of comparing the urbanization of Chinese cities to international planning models, Carolyn adopts an interdisciplinary approach.
Her work focuses on the historic ideals about what "the city" should be and how it should contribute to contemporary society.
"I'm looking at conditions of Chinese cities and seeing how they reflect historical goals of the Chinese party state—the Communist Party—and its goal to develop China in the past as a revolutionary project and now as a project of economic modernity," she says.
Thinking across disciplinary boundaries in these ways, she says, can shed light on new research approaches. For Carolyn, field work is essential for all geographers, landscape historians, and urban planners to connect theories with practice.
"I've always been motivated by research topics that I encounter in field work," she says. "For me, the reality is taking on the challenge of conceptualizing complex realities out there in the real world that aren't addressed by existing [research]."
Complex realities and new research approaches
When it comes to her field work in China, Carolyn approaches these complex realities by looking at the disconnect between urbanizing and governing spaces.
Recently, Carolyn was in the sprawling city of Chongqing where she conducted research on China's changes to its administrative divisions.
In the middle of her research, a traditional wholesaling market caught her eye.
Her intuition kicked in. It was a scene that seemed all too familiar.
"It was vibrant, yet in an urban context—which, if you know how to read the Chinese landscape, suggested it would soon be gone.
"Once you've had a lot of field experience work in China, you can see where old industrial landscapes or neighborhoods are likely to be demolished and redeveloped," she says.
The market is a landmark for the region—an economic centre that has served the community for hundreds of years. And now, with urbanization plans, it may completely change both economic and social relations in the region.
Carolyn carries this same attentiveness to any project she works on. Whether she's exploring the future of a community's market or the government's plan for Shanghai's increasingly capitalist urban space, Carolyn picks up on the small details and considers how to develop a groundbreaking new research designs.
"For me, I find that these kind of potential research projects for which there's no existing framework… That's the challenge—not only to tell an interesting, compelling story, but to bring these realities into the broader realms of conceptual thought."
Carolyn Cartier will present the distinguished Richard V. Ericson Lecture as part of The Next Urban Planet series on Wednesday, November 18 at 5 p.m.
For more on her lecture, "Governing the City in China: From Maoist Aesthetics to Modern Planning", click here.