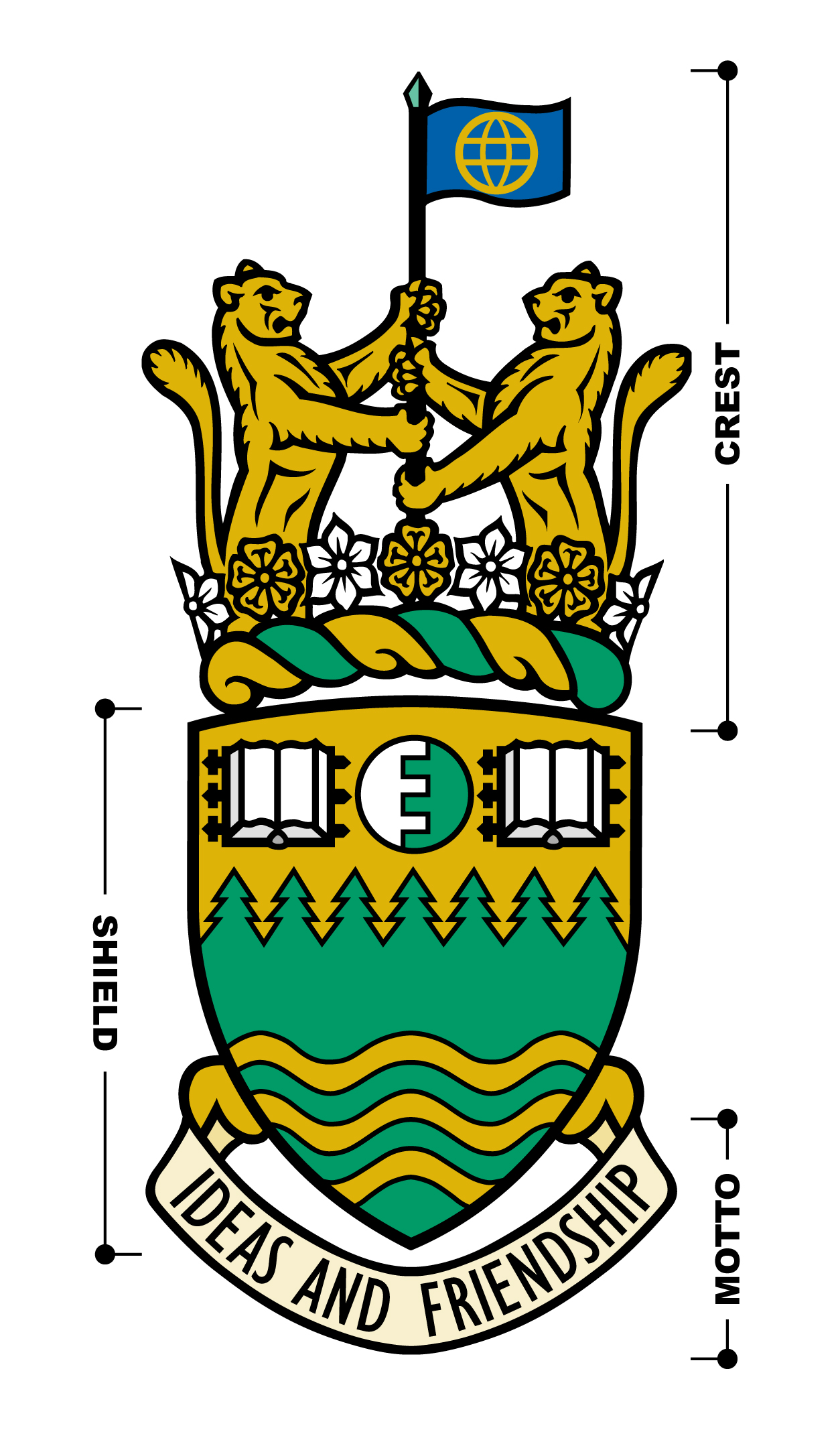 The coat of arms of Green College consists of a crest, shield and motto, which compose the heraldry. Predominantly green, the coat of arms evokes the surname of the College's founder and benefactor, Cecil Green. The description that follows has been provided by Robert D. Watt, FHSC, member, Académie Internationale d'héraldique, Chief Herald of Canada.
Crest
The circlet of alternating yellow roses and white dogwood flowers links Cecil Green's associations with Texas and his interest in British Columbia, site of the College.
The two cougars, British Columbian animals of power and grace, symbolize the individuals of the College community--those who participate in its life, their interaction in discussion, and the College's multidisciplinary approach to study and research.
The world of outreach of this activity is represented through the flag showing the stylized globe.
Shield
The colour green is used to represent the quality and beauty of the College's forested setting and seaside location. The matching colour gold is used, as often in heraldry, to symbolize excellence and the light of knowledge.
The books not only represent learning and ideas, as they have for centuries, but also the interchange of ideas, the bringing together of teachers, students, researchers, and others in a multidisciplinary search for knowledge and understanding.
The interrelatedness of the Green College approach is represented by the circle and interlocking colours.
Motto
Pioneered by the College's first Principal, Richard Ericson, the motto "Ideas and Friendship" summarizes the College's founding philosophy and the ideal experience of its members and guests.