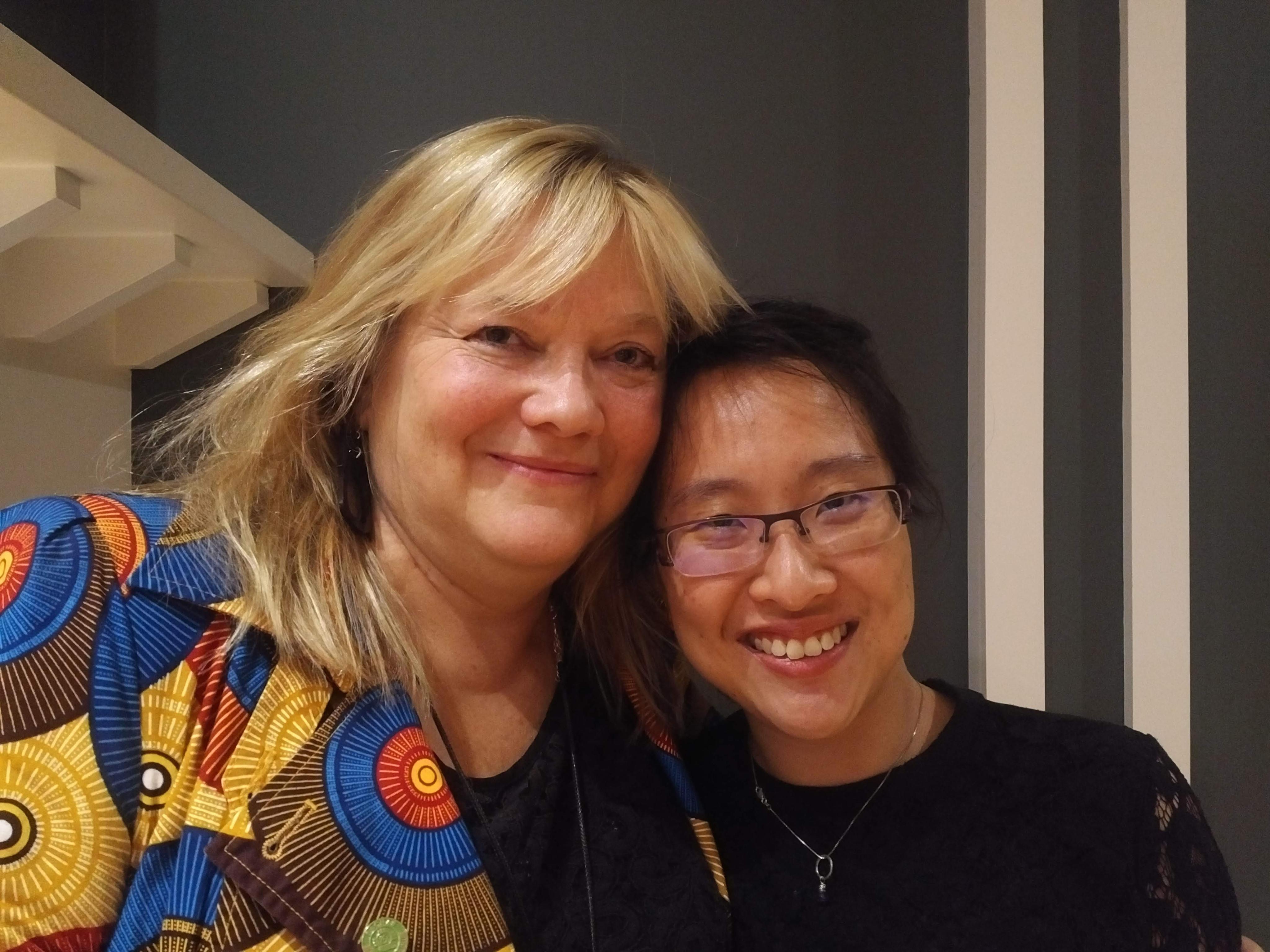 Green College Staff
Shifting Tradition With Dr. Imogen Coe
If you're not feeling uncomfortable, then I haven't done my job. -Dr. Imogen Coe
Introduced by Resident Member Daphne Ling as a "badass scientist," Dr. Imogen Coe confronted institutional and structural barriers to equity, diversity, and inclusion (EDI) in academia with her first of two talks this week.
It seemed apt that the first Cecil H. and Ida Green Visiting Professor (CIGVP) this year was not only encouraging a shift in traditions within the academy, but was part of a new Green College tradition herself. Dr. Coe, a professor of biology and chemistry at Ryerson University, is the first CIGVP to be chosen, managed, and hosted by students of the college. She noted that it was hugely gratifying to have been invited to give this talk by the next generation of scholars, emphasising the courage it took to organise an event that dealt with uncomfortable topics.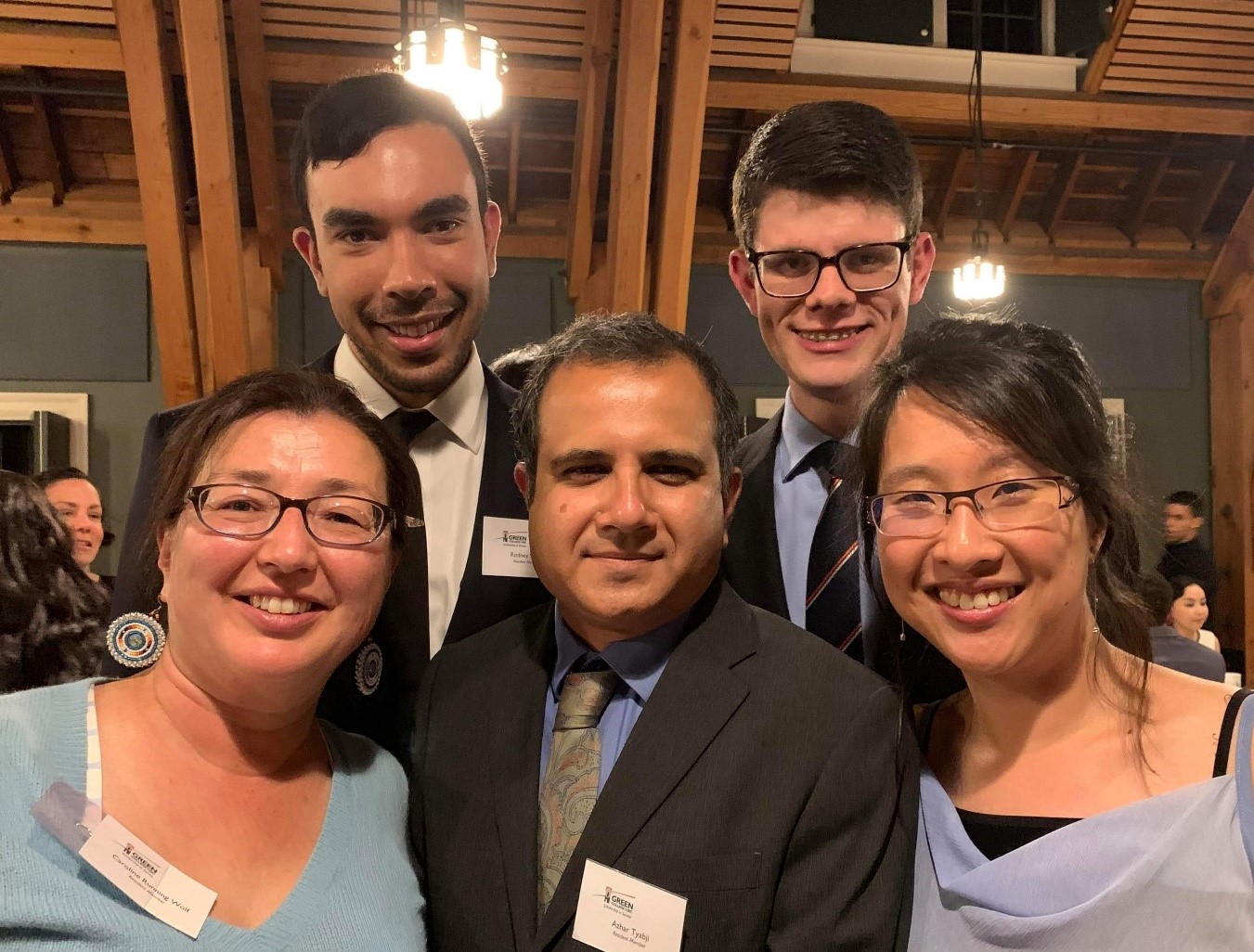 Dr. Coe stressed that the issues within the academy should make people feel uncomfortable. If not, they haven't been fully acknowledged and cannot be tackled. She acknowledged her own privilege as a white woman, and affirmed her ongoing responsibility to share her platform with those in less privileged positions, and to amplify those voices so often ignored.
Her talk engaged a huge range of topics and issues. A comment at the fireside chat that Dr. Coe "leads several lives," though meant as a complimentary nod to her impressive and accomplished career, highlighted some of the very points that she herself was making about the institutional barriers to EDI and the ways in which the culture needs to change. Why should someone wishing to succeed in academia, or any high-powered, competitive career, be expected to juggle the very core aspects of their life, the parts of themselves that make them them? Dr. Coe explicitly described herself as a scientist and a mother and an activist and so much more, and in doing so she asks why these parts of a person's life and identity would need to be kept separate? Why should someone be required to choose to be a scientist or a mother? There should be a tradition of humanity within a workplace, an environment that is humane and welcoming. Rather than compartmentalising these different aspects of human identity, the culture should encourage people to express, and even utilise all the different parts of themselves as they work.
Dr. Coe's message was clear and concise. It preserved a sense of compassion and hope, as well as the energy to keep fighting. There has been progress, but there is a lot of progress left to be made.
Dr. Imogen Coe is an enthusiastic user of social media, and can be found on Twitter @ImogenRCoePhD and Instagram at drimogencoe, with further information on her EDI work at https://www.ryerson.ca/edistem/. Dr. Coe's Green College talks will be available on YouTube.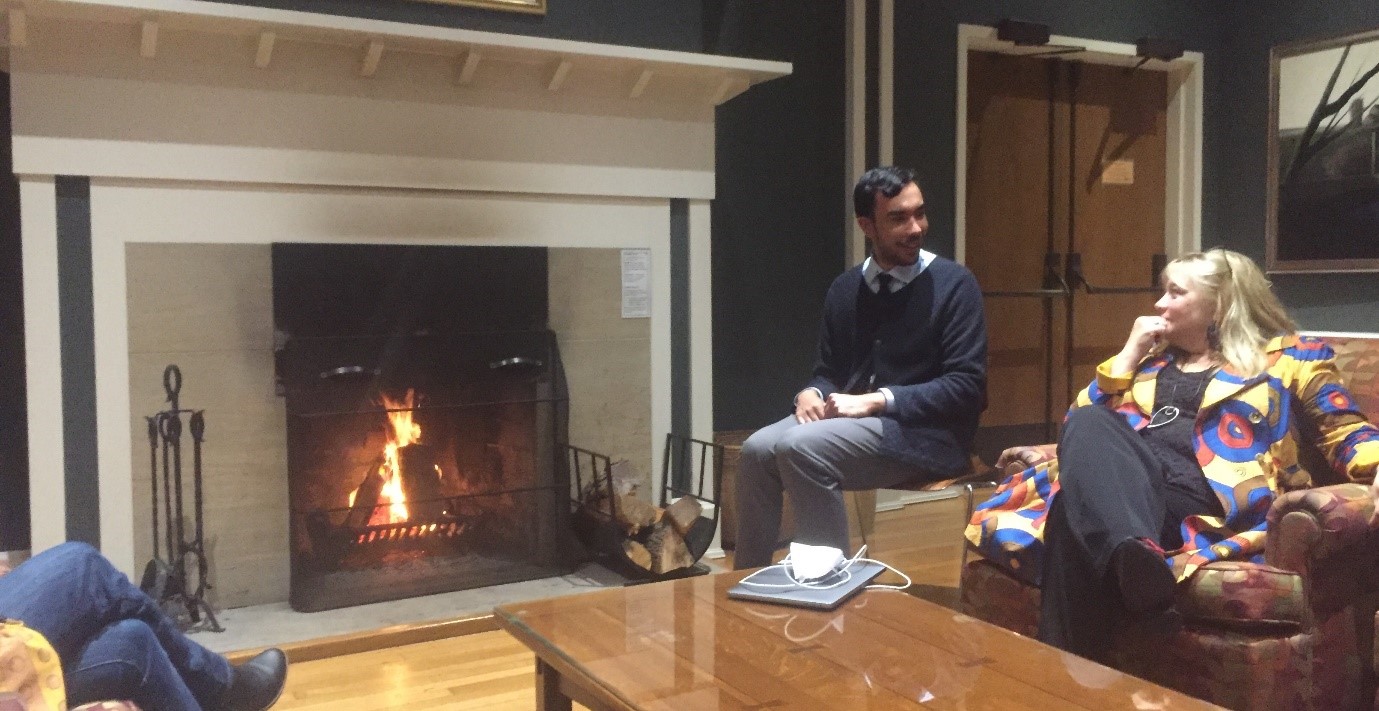 The following week saw the return of the Green College Resident Members' Series with Kelsey Huus on Monday at 8pm, and our Writer in Residence, Daniel Canty gave his first talk of the year on Tuesday. See the college website for the full list of events.
Mairi Stirling Hill
Department of English Language and Literature, UBC
@MairiJSHill
https://greencollege.ubc.ca/events