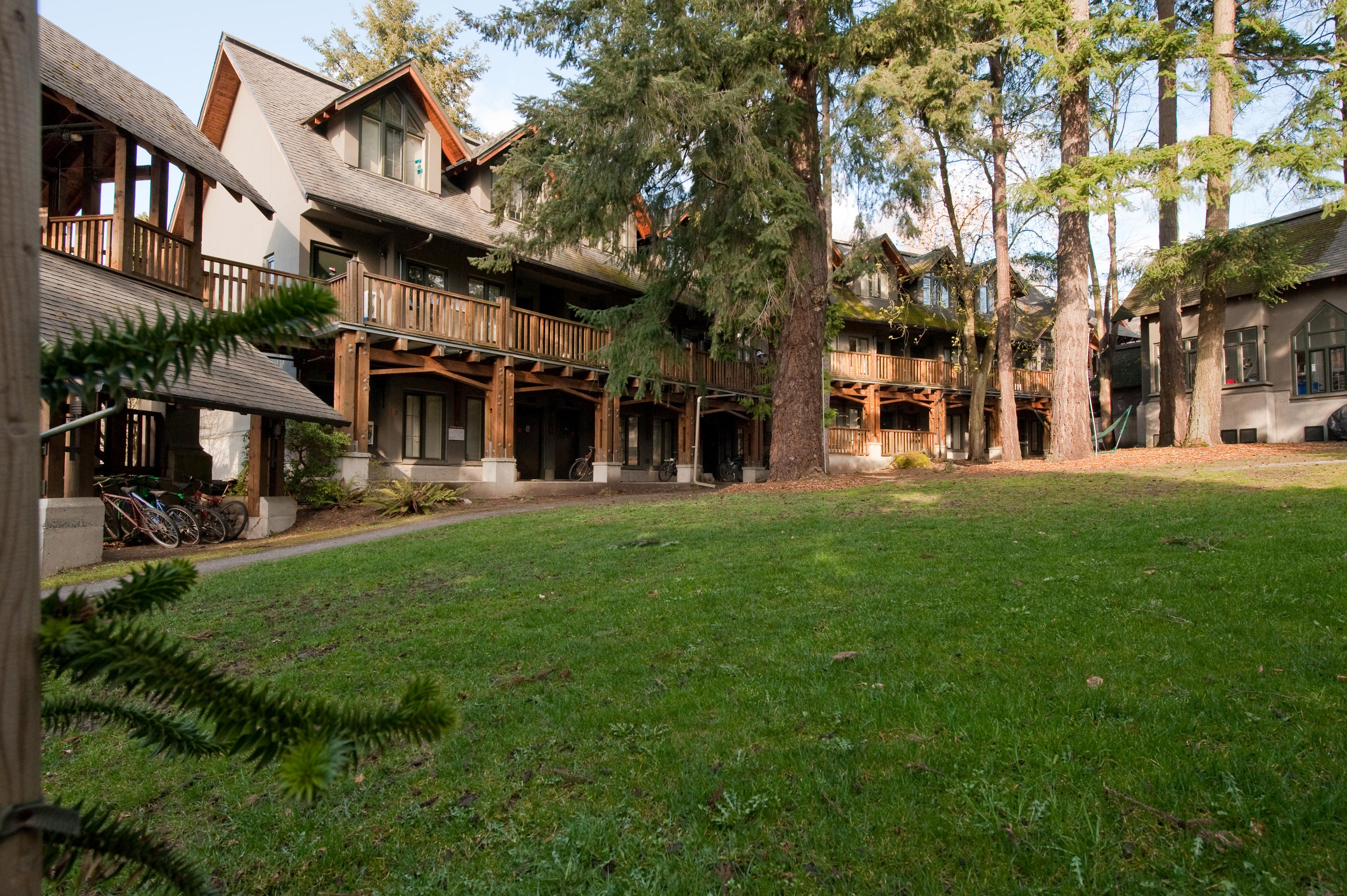 Green College Staff
If you're curious, here's a little background on the buildings that make up the College. The history, ties and intention behind the architecture holds so much more meaning.
The inspiration for the resident buildings and guesthouse came from Green College's sister school Massey College at the University of Toronto and the University of Virginia. Through careful study of the interior spaces of the respective institutions, fundamental notions of "natural light source at each end of the room, solid furniture, and creative partitioning of space" was highlighted as most important for students.
Therefore, the task began with the core elements considered integral to design, were "ample natural lighting, a sense of address for each subunit, and number opportunities for meeting in the connecting walkways and stairwells."
The architects were hard at work, developing three separate models for various housing units.
The ground floor would consist of single units with private bedrooms and shared bathrooms. Snaking above them on the upper story are double occupancy rooms on two levels with a shared bathroom and study area on the entry level, and separate bedrooms on the second level.
With the structure in mind, the architectural arrangement created subunits of four residents and between these subunits are doctoral and post-doctoral student units, "that enjoy bay windows, fireplace, and a private bed and bathroom."
The mind of the architect and planner geared towards surprising individuality, so unusual features and spaces were installed depending on the location of a unit. Some residents may recognize the stairs feature in a unit, or depending on the view, different window designs were adapted.
Almost in a Hogwarts like fashion (spoiler alert!) the pathways to common areas such as the Great Hall, social rooms, were designed synonymous with community ideals.
The upper walkways were designed to string the natural occurrences of social interaction. The width of the walkway is to encourage a sort "pulling out the chair for a leisurely conversation" within the natural going about of life at the College.
Today the resident building stands strong with 8 houses, within 4 buildings containing 100 bedrooms, as well as a Guest House building with 5 unique units for those visiting the College or University.