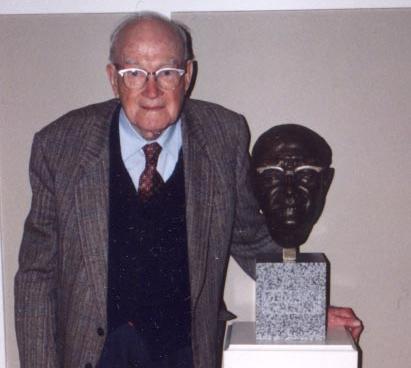 Green College Staff
The Idea.
The last two Fridays we went over the architects behind Green College and the idea behind the buildings.
How did this idea come about and what inspired such a place like Green College.
To answer this question we turn to the medieval English college system "as well as Thomas Jefferson's academical village at his University of Virginia."
The history and traditions from these eras in time are synonymous with the importance of community in academic life. This concept has "been increasingly difficult to realize on the city-sized campuses of our own time."
Green College aims to bring the crucial sense of tradition and community within a common purpose. However, that is only one facet of the idea. Green College aims to embody the idea of community and tradition with a close focus on interdisciplinary work. The idea of graduate college has "evolved in response to recent theories of knowledge and the pitfalls of isolated research."
Technology has blessed us to "expanding areas of research" and an aggressive accumulation of understanding and knowledge in all disciplines. The problem lies in being able to fully appreciate the full significance of rapidly growing knowledge. Findings may be "compromised by the resulting narrowness of focus and departmentalization of knowledge in the modern university has tended to close off channel of communication so necessary to the advancement of understanding."
Green College is at the forefront in response to the complexities. Green College is a home for disciplines to communicate intimately with one another and examine each other's significant findings in light with those "who have travelled down different paths." The interdisciplinary approach is an instrumental approach to research because it connects with the world.
Dr. Cecil Green, Green College's esteemed benefactor emphasized the interdisciplinary objective of Green College in his address at the opening ceremony, November 22, 1993:
"The complex nature of the modern world demands intellectual flexibility. It is no longer good enough for a brilliant man or woman to be complete immersed in one subject for his or her entire academic life. Engineers need to understand the ebb and flow of human history; physicists need to know something of the dynamics of the human psyche; doctors need to understand the subtleties of literature and art."
Dr. Green is no stranger to the approach having strived in his own work with geophysical sciences to "humanize the science and to promote understanding in collective enterprise. "
Former UBC President Dr. David Strangway's strong support and resolve to improve research functions at UBC came with the embrace of the interdisciplinary focus. Dr. Strangways's support inspired commitment within Dr. Green to stand behind Green College.