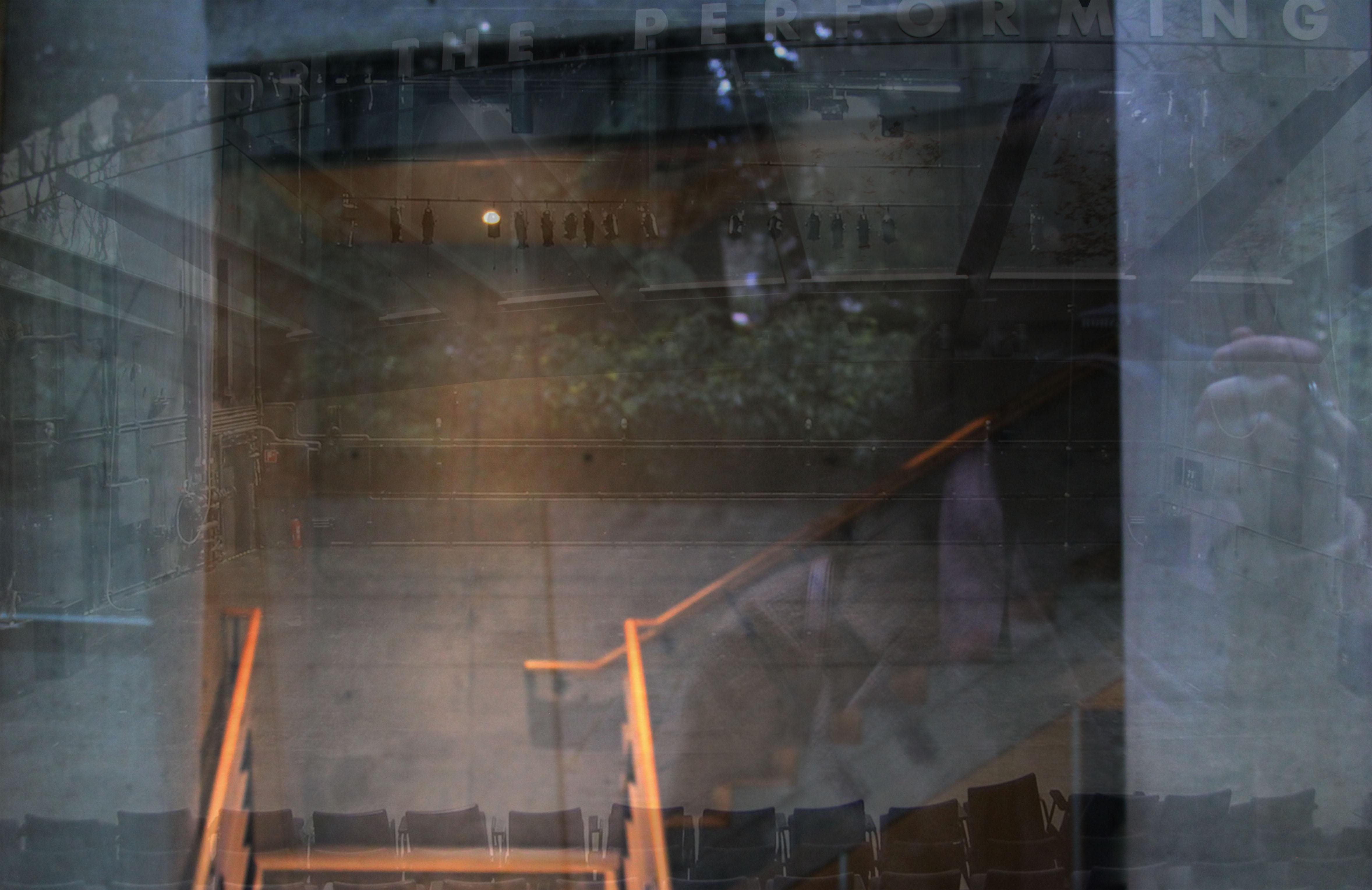 Green College Staff
"We want to see down your throat," said Colleen Murphy. "Or at least I do."
No, the situation Murphy was describing wasn't a doctor giving you a laryngoscopy. She was talking about the nature and role of theatre during and after a pandemic. When three-dimensional live theatre becomes translated onto a two-dimensional screen as it has during the COVID-19 pandemic, the intensity, the operatic tone, the putting of grief and fury into a safe place, must become more, well, in your face.
Murphy, an accomplished and reputed playwright, filmmaker and librettist, along with poet-among-many-many-other-things Gary Geddes, joined host Jerry Wasserman for a conversation entitled 'The Plague's the Thing: Theatre before, During and After the Pandemic' as part of Green College's 'Medium to Extreme: Unlocking the Power of the Arts' series.
The evening opened with readings by the two speakers who each offered a dramatic rendition of their topics. Murphy chose to read her own original piece entitled 'Mouth Ghost', a monologue which she had written for the occasion. Her moving piece vocalized the thoughts of a ghostly figure left alone in a theatre space that was once sacred but now deserted. Building on a long tradition of ghostly presences in the theatre that has led some houses to permanently reserve empty seats for their supernatural residents, Murphy's monologue deliberated on all the theatrical spaces that are now always dark and deathlike.
Geddes' offering was a dramatic reading of five monologues on the 1958 bridge collapse over Burrard Inlet that ultimately resulted in the deaths of 19 individuals, while the host, Jerry Wasserman offered a quote from New York Times theatre critic Jesse Green on what post-pandemic theatre must offer: "a more concentrated theater, boiled to its essence."
Pandemic theatre is a frustratingly two-dimensional and limiting medium, Murphy reflected. "I don't have a sense of experiential connection," she said of performing to an audience on a screen. "I can't say a Zoom play is a theatrical experience. I can watch it and take in information and have feelings but it is not a play."
Perhaps, Murphy suggested, Zoom was an acceptable substitute initially when it was thought of as a bridge connecting pre to post pandemic, however as the post pandemic has stretched further off into the future, the present of performing digitally has worn thin to her.
However, this was not to say that there are not bright lights in the gloomy world of pandemic theatre. Both speakers highlighted the numerous inventive ways that artistic and creative individuals have adapted and continued to work despite their current limitations, for instance, a digital production Geddes mentioned based on the works of Ovid — undoubtedly, he suggested because of the verbal punnage between that classical author and the current disease COVID.
The speakers' conversation however highlighted a strong sense of transition, of shift in what theatre is and how and why we do it. What, for instance, asked Murphy, does creating drama mean in a world so full of its own real life drama?
"Theatre will never die," Murphy clarified. "Theatre and the cockroaches will survive, believe you me." However, what the speakers' seemed to suggest was that theatre will have to change and reckon with itself and its role in a world marked by COVID.
Undeniably, post pandemic, there will be a rush towards the theatre as people are finally able to satisfy their artistic hunger grown overpowering from being starved and pent up in their homes. How will theatre rise to meet that demand?
You can watch the full talk including the speakers' readings and Q&A session on Green College's YouTube page.
Also, check out Green College's events and lectures schedule to find the exciting lineup of talks for February!
by: Jane Willsie, Department of English Language and Literature, UBC; Green College Work Learn Content Writer, 2020-21