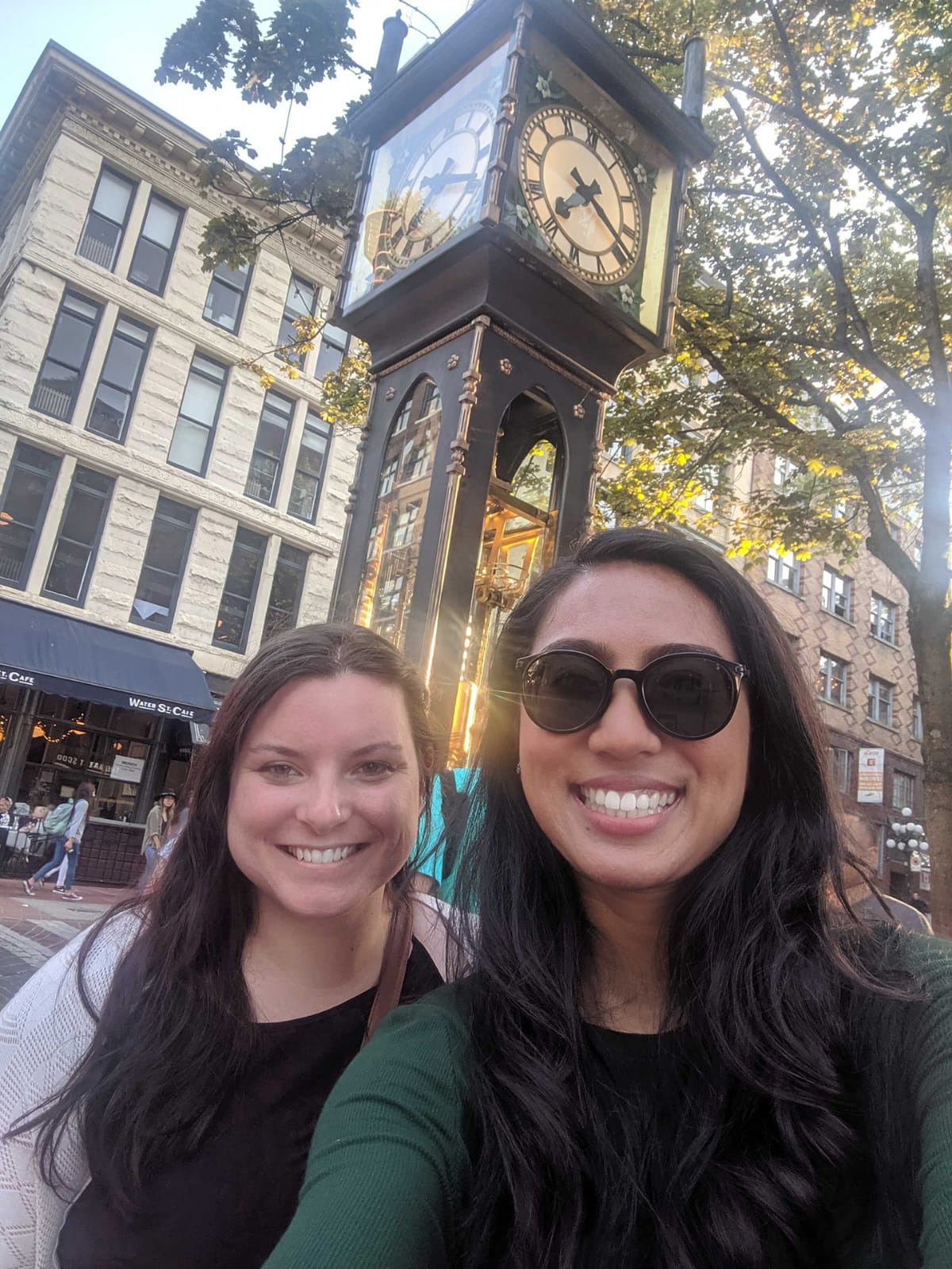 Emily Cadger and Hasna Syed are this year's Welcome Committee Co-Chairs. They are excited to carry on the Welcome Month tradition at Green College.
It is nearly September at Green College which only means one thing – it's Welcome Month! It will be packed full of exciting activities designed to introduce new Greenies to this wonderful community and what it has to offer, from thrilling events planned by fellow Greenies, along with intellectually stimulating talks hosted by the College. We encourage you to attend as many events as you can.
Every year the College is divided into four teams based on a new theme and this year's theme is centered on the Teenage Mutant Ninja Turtles! September will see Green College divided by the masked vigilantes as Teams Donatello, Leonardo, Michelangelo, and Raphael compete for Welcome Month supremacy! Keep an eye on the Green College social media accounts for details on the team/points system and to learn about the team leaders.
Your two Welcome Month leaders, Hasna Syed and Emily Cadger, are both ready and willing to offer assistance in making your transition into life at Green College as easy as possible. If you have any questions about life at Green and Welcome Month feel free to send them an email at gc.welcome.committee@gmail.com.
Hasna is a second year JD student at UBC's Law School, having completed her Master's at the LSE and undergraduate degree at U of T. Outside of her studies, Hasna is an advocate and a singer. This summer, Hasna and her siblings competed at the World Championships of Performing Arts in their band, DEYSofficial, for Team Canada and won the Gold Medals for their original song. She is excited to welcome new Greenies this year. Ask her anything!
Emily is a second year PhD student in the Department of Art History, Visual Art and Theory studying the material and political entanglements of the eco-cultural networks of the British Empire in the 19th century. Growing up in the barns, bookstores and forests of Caledon, ON she developed a love for all things animal and fantastical (and nerdy). Emily's interests include watching B rated movies, swimming, trying to keep her house plants alive, and getting overly excited when strangers let her pet their dogs.
Yours in Ideas and Friendship, Hasna Syed and Emily Cadger, Welcome Committee Co-Chairs
Submitted by astorino on Thu, 2019-08-15 16:00